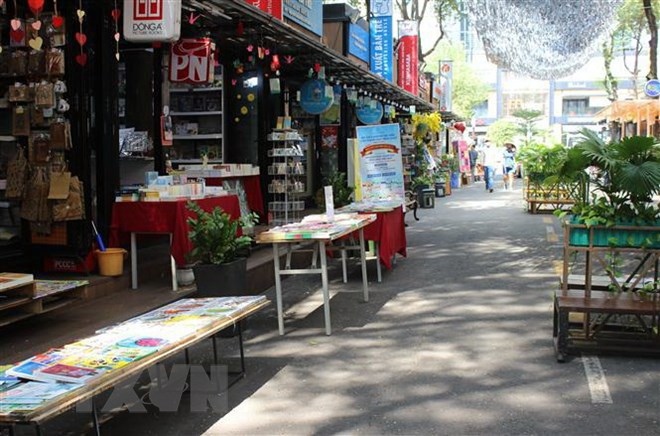 With the main purpose of creating a space for encouraging a culture of reading, the street is now a familiar cultural and spiritual destination for local residents as well as domestic and foreign tourists.

Over 11 million visitors welcomed

Activities on the Ho Chi Minh City Book Street have been continuously developed to meet the diverse needs of the community. The "Book Bus", introduced in 2018, has met demand for books in the community and encouraged a habit of reading.

More than 1,000 people have presented books to the model while over 15,000 others have borrowed books, mostly young people. Many schools have chosen the Book Bus as a destination for study, entertainment, skills development, and creating a habit of reading.

With an open space and numerous visitors, Book Street has also hosted exhibitions of photos, paintings, music, and movies, which not only left an impression on artists but also on the domestic and foreign community.

In addition to promoting a culture of reading, the Ho Chi Minh City Book Street also helps preserve cultural and artistic values via holding traditional arts programmes. It also hosts celebrations of the country's major festivals and serves the socio-political and cultural-education tasks of the city and the country.

Community activities fostering a culture of reading have also been held. The "Good books for elementary students" project provided books to nearly 600 elementary schools in remote and mountainous regions in 20 cities and provinces nationwide. Publishers and book companies also donated over 10,000 books and notebooks to students at schools in the Vietnam - Cambodia border area and soldiers in 28 border stations.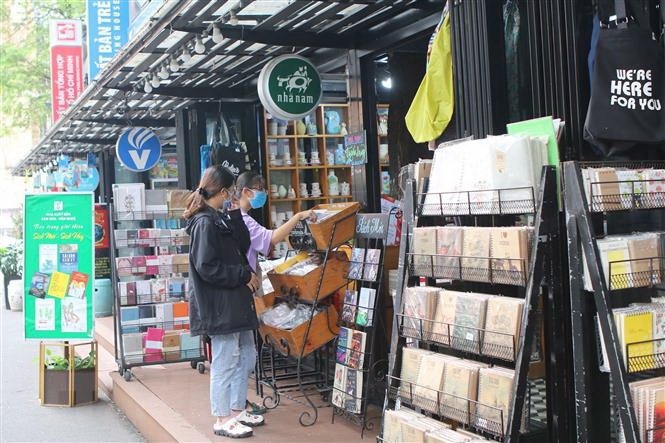 Director of the Ho Chi Minh City Book Street One-Member Co. Ltd and Vice Chairman of the Vietnam Publishing Association, Le Hoang, said that in the past five years the street welcomed around 11.5 million visitors and earned total revenue of VND181 billion (US$7.86 million), with more than 3.5 million copies of books sold, including 57,000 new titles.

Businesses on the street posted steady annual growth of 10%-15% on average during the 2016-2019 period.

Due to the COVID-19 pandemic, however, revenue fell 28% last year. The number of new book titles was down 40% while the number of visitors sank 42%.

Fostering a culture of reading

After five years of operations, the Ho Chi Minh City Book Street has been hailed as a success, contributing to spreading a culture of reading in the community.

Chairman of the Board of Directors of the Saigon Books Cultural JSC, Nguyen Tuan Quynh, said the street has become not only a rendezvous point but also a popular destination for young people as well as visitors.

Huynh Ngoc Nhi from the Phuoc Binh Secondary School in District 9 said that by joining activities on the street she now better appreciates the value of books, adding that reading helps her stay away from negative situations and learn more.

The book street is not only a space for reading but also a venue for activities to preserve the traditional culture of the country, from folk to contemporary culture.

Former Vice Director of the Ho Chi Minh City Book Street One-Member Co. Ltd, Quach Thu Nguyet, said the street should be viewed as a cultural heritage and needs to be appreciated.