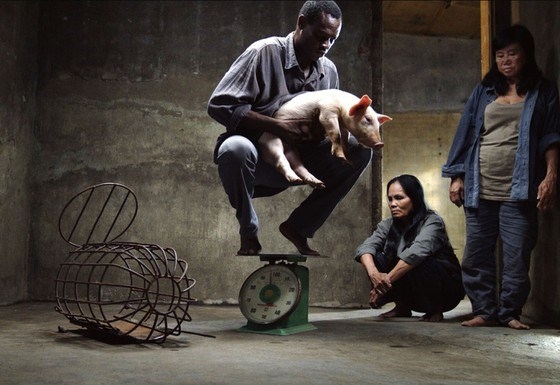 The film, which has been co-produced by the country, Singapore, France, Thailand, and Germany, will compete against 11 others in the Encounters catergory.
"Vi" tells a story of Bassley, a Nigerian football player who experiences many jobs as he struggles to earn a living in Ho Chi Minh City in the hope of one day being reunited with his wife and children.
The movie's participation in Berlinale comes after the film also won the "Most Potential Project" award during the Singapore International Film Festival in 2020.
This year sees the event held across two stages, from March 1 to March 5 and from June 9 to June 20.
During the initial stage, the film festival took place in an online format with the participation of 170 movies competing across 11 categories.
The second stage from June 9 to June 20 will see several selected films screened at theaters, with the awards ceremony also set to be held during this period.