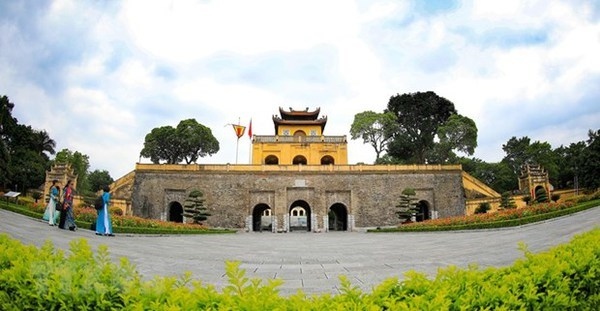 The Hanoi leader said that along with the Co Loa Relic Site, the Thang Long Imperial Citadel is a precious heritage of Hanoi. He stressed the need to promote the citadel relic site's values in line with tourism development.

He also underscored the importance of strengthening international cooperation in restoring and promoting the values of the Thang Long Imperial Citadel.
The Centre Sector of the Thang Long Imperial Citadel was recognised as a special national relic site in 2009 and a UNESCO World Heritage Site in August 2010. So far, the city has showed strong performance in implementing seven out of eight commitments to the UNESCO and continued realising the commitment in unification of management.

Currently, five projects to restore and develop the site have been underway and planned.

At the meeting, experts, scientists and researchers held that unifying management is a focus of the UNESCO and Vietnam. They advised Hanoi to coordinate with relevant agencies to speed up the hand over of the remaining area of 1,729 hectares and archaeological items, while focusing on prioritsed projects at the 18 Hoang Dieu Archaeological Site and the Kinh Thien Palace restoration.

 Luu Tran Tieu, Chairman of the National Cultural Heritage Council, suggested that Hanoi should add a number of additional items to the construction of an outdoor museum at the site to draw visitors.