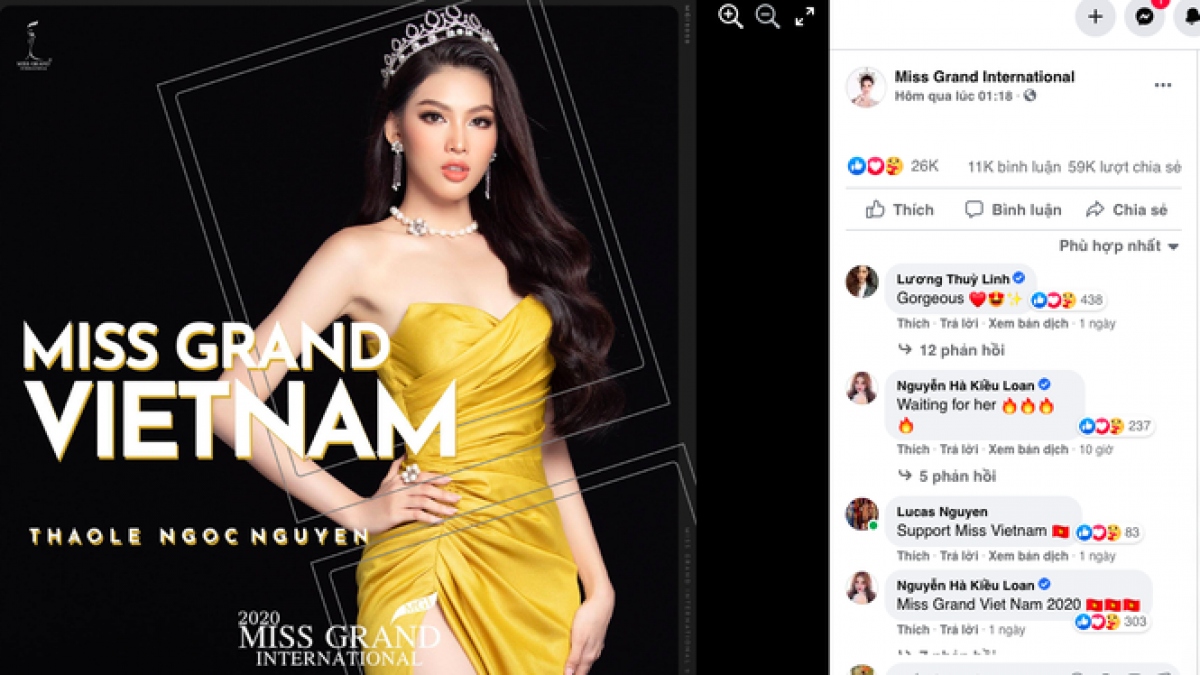 The latest update reveals that Ngoc Thao, the Vietnamese representative at the global beauty contest, is among the leading contestants in terms of votes.
The list was made up of Miss Grand Philippines, Miss Grand Ecuador, Miss Grand Paraguay, Miss Grand Mexico, Miss Grand Myanmar, Miss Grand Peru, Miss Grand Brazil, along with Miss Grand Guatemala.
The competition's organising board said fans can continue to vote for their favourite contestants in order to select the best five candidates. The five beauties with the highest points will have the chance to enjoy a special meal alongside Nawat Itsaragrisil, president and the Founder of Miss Grand International Organization.
At present, Ngoc Thao is undergoing a 14-day quarantine period alongside other foreign contestants. During their spell in quarantine, participants will still be able to attend a number of activities which are due to take place on the sidelines of the event.
These activities will be done from their  rooms via online platforms such as Facebook or Zoom, including introductions, interviews, and a souvenir auction.
Miss Grand International makes up one of the six major global beauty contests which is held annually, alongside Miss World, Miss Universe, Miss International, Miss Earth, and Miss Supranational. The 2020 iteration is taking place in Thailand.