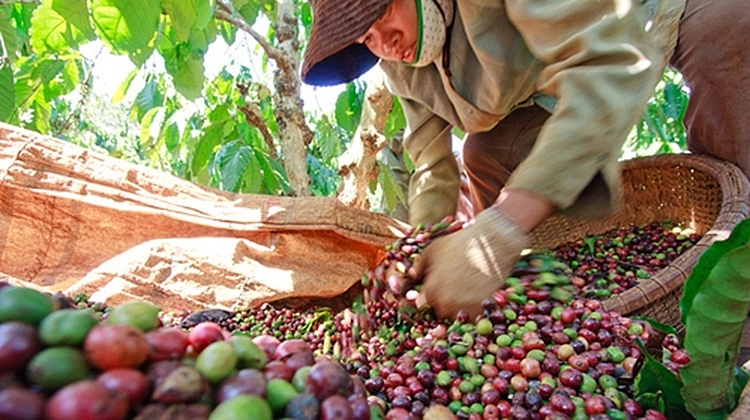 The event was co-organised by Andalus Trade, Show, Exhibits & Events Company (TSEE) in collaboration with Algerian media agencies, and is scheduled to last until January 31.
The expo has attracted the participation of a variety of agencies and enterprises from of Algeria, along with those from seven other countries around the world, including Brazil, Germany, the Netherlands, the United States, Ukraine, Vietnam, and Turkey.
The six domestic enterprises participating in the event include Hanoi Trade Corporation (Hapro), Vietnam Tea Corporation (Vinatea), Tuan Minh Trading and Production Co., Ltd. (Tuan Minh Export), Lotus Rice Joint Stock Company (Lotus rice), Hau River Food Company, and Agrotex Vietnam Joint Stock Company (Agrotex).
According to Hoang Duc Nhuan, trade counselor, lasting for a period of 31 days, the online international exhibition represents a great opportunity for firms to promote agricultural products, food, and agricultural machinery, whilst also seeking customers and establishing partnerships.
This comes after, the Vietnam Trade Office in Algeria supported 10 Vietnamese businesses to engage in two other virtual events organised by the Algerian side. This includes the Online Trade and International Marketing Fair from September 13 to September 27, 2020, along with the Online International Exhibition on Food Industry from December 12 to December 31, 2020.
Amid the global novel coronavirus (COVID-19) pandemic, traditional international fairs and exhibitions have yet to be fully reopened. In recent years, Algeria has hosted a range of online events with the aim of creating greater trade opportunities between global enterprises and the Northern African nation.
To visit the exhibition and find partners, Vietnamese businesses are able to visit the link at https://expo.andalus-tsee.com/agroexpo/.