Vietnam slipped to 25th from its previous 18th out of 58 economies in last year's Mastercard Index of Women Entrepreneurs (MIWE), which analyzes on how women in business are progressing globally.
MIWE 2020 also revealed Vietnam was ranked ninth out with 26.5% of total businesses owned by women, but 44th in "Supporting Entrepreneurial Conditions", indicating much works needed to do to support women entrepreneurs.
However, the country stayed in top 10 at ninth in "Women's Advancement Outcomes" that evaluate both drivers and deterrents of women's advancement in four indicators of Women Business Leaders, Women Professionals & Technical Workers, Women Entrepreneurial Activity Rate, and Women Labor Force Participation.
Women in Israel, the US and Switzerland took the reins as the top 3 MIWE performers, underpinned by remarkably unique and strong business ownership traits against a backdrop of highly conducive and supportive entrepreneurial conditions, said Mastercard's report.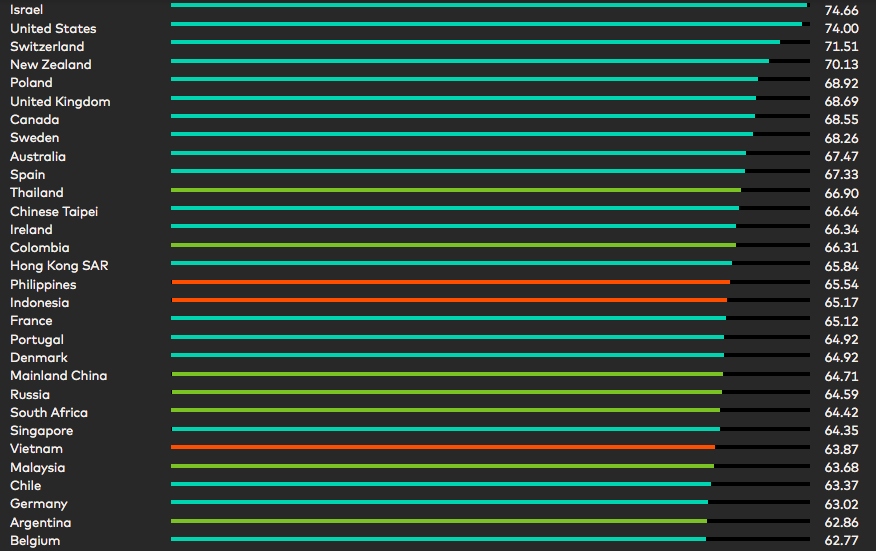 Meanwhile, MIWE 2020 also revealed COVID-19 impacts to businesses owned by women across the world. As such, women-led small and medium enterprises faced 7% higher risks of suspending operation compared to their male peers.
Businesses owned by women only have access to 5% of total loans for small-sized enterprises with complicated and inequal lending procedures as major reasons, while this should be seen as a much-needed measure for enterprises to keep running amid the pandemic.
Women also bear additional responsibilities as their children are now studying online, with 23% women business leaders saying they spend at least six hours per day to do household chores compared to 11% of male.
"The vast economic cost of gender inequality has long been recognized as a pressing global issue, and its impacts are increasingly acute," noted the report.
Last year, the World Bank highlighted that economies across the globe are losing US$172 trillion solely due to the differences in lifetime earnings between women and men – a significant increase from the US$160 trillion it projected only two years earlier in 2018.
Now in the midst of what has been termed the worst global recession since World War II, the need to narrow this gender disparity is even more critical in driving forward an equitable and sustained economic recovery, stressed the report.
Mastercard's Index of Women Entrepreneurs examines the working environments of 58 economies, representing almost 80% of the world's female labor force.
Through a unique methodology – involving in-depth analysis across 12 indicators and 25 sub-indicators spanning Advancement Outcomes, Knowledge Assets & Financial Access, and Supporting Entrepreneurial Conditions – the index ranks each economy according to its performance over the past year.