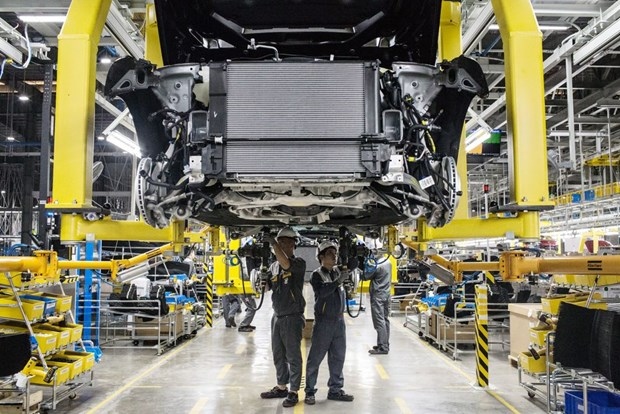 Billionaire Pham Nhat Vuong, who is chairman of parent company Vingroup JSC, said late last year that he would support the company's ambitions in the US market with US$2 billion of his own fortune.
The company therefore plans to establish an automobile factory in the US, according to Thai Thanh Hai, chief executive officer of VinFast, declining to provide additional details regarding timing or possible factory locations.
Hai went on to reveal that the company is also planning sales in both Canada and Europe next year, adding that VinFast's vision is to become a global smart electric car company, with the US market set to be the firm's first international market. Indeed, priority will be given to developing high-end models for use in the US during the initial stage.
VinFast sold approximately 30,000 vehicles throughout last year, with the company forecasting sales of more than 45,000 units in the year ahead. In line with its own schedule, it will begin delivery of electric vehicle (EVs) produced at its factory in the northern port city of Hai Phong to domestic customers by December.
Hai noted that VinFast believes that it can win over the US and other overseas customers who are cautious about buying an automobile from a Vietnamese company they know little or nothing about by offering top-quality vehicles featuring high-safety standards and advanced technology.
VinFast, which also produces electric motorbikes and electric buses, has started plans to open 35 California showrooms and service centres this year, Hai said.
California regulators have granted VinFast a license in order to test autonomous vehicles on public streets, with the local company aiming to deliver its first electric vehicles to US customers next year.
At present, Hai is unsure over how much money the company will invest in the US market. VinFast still expects to be profitable after five years of operation, though the global pandemic has "made things more difficult," she added.