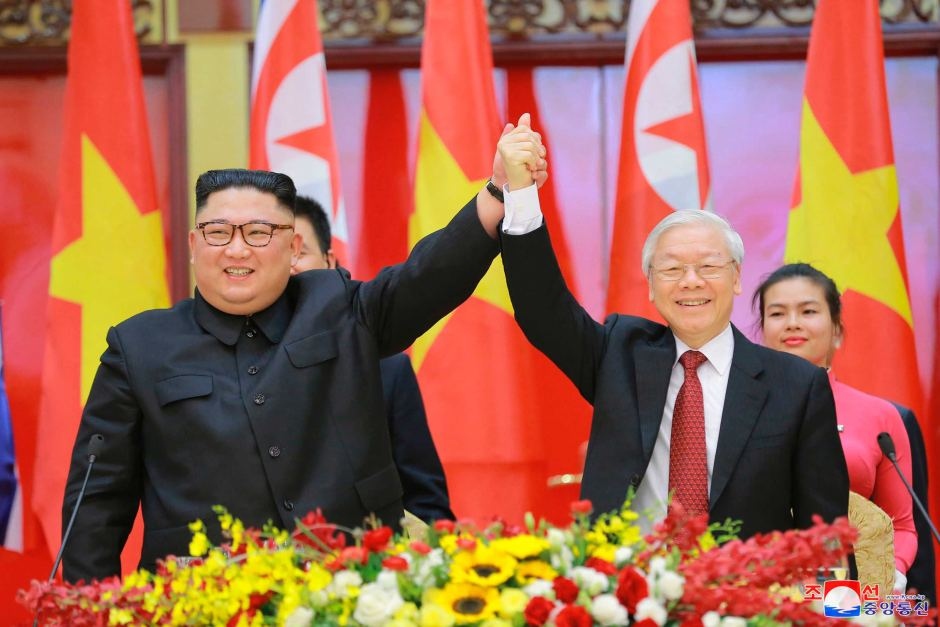 Party General Secretary and State President Nguyen Phu Trong sent a congratulatory message to Kim Jong Un, Chairman of the Workers' Party of Korea and Chairman of the State Affairs Commission.
Prime Minister Nguyen Xuan Phuc extended congratulations to DPRK Premier Kim Tok Hun.
On this occasion, Deputy Prime Minister and Foreign Minister Pham Binh Minh also cabled a message of congratulation to DPRK Foreign Minister Ri Son Gwon.
Vietnam and the DPRK officially established diplomatic relations on January 31, 1950. The DPRK was one of the countries that established diplomatic relations with Vietnam earliest, only after China and the Soviet Union.
Over the past 70 years, the traditional relationship between the two countries' ruling parties and peoples, founded and nurtured by President Ho Chi Minh and President Kim Il-sung, has stood the test of time and developed considerably.
The official visit to Vietnam in March 2019 by President Kim Jong Un was an important milestone in the relationship and cooperation between the two parties and states. This was the second time a top leader of the DPRK had officially visited Vietnam, following a 1958 visit by President Kim Il-sung, the grandfather of Kim Jong Un.
Vietnam attaches great importance to further strengthening the traditional relationship between the two countries, in the interest of each country's people, and for peace, stability, cooperation and development in the region and the world at large.