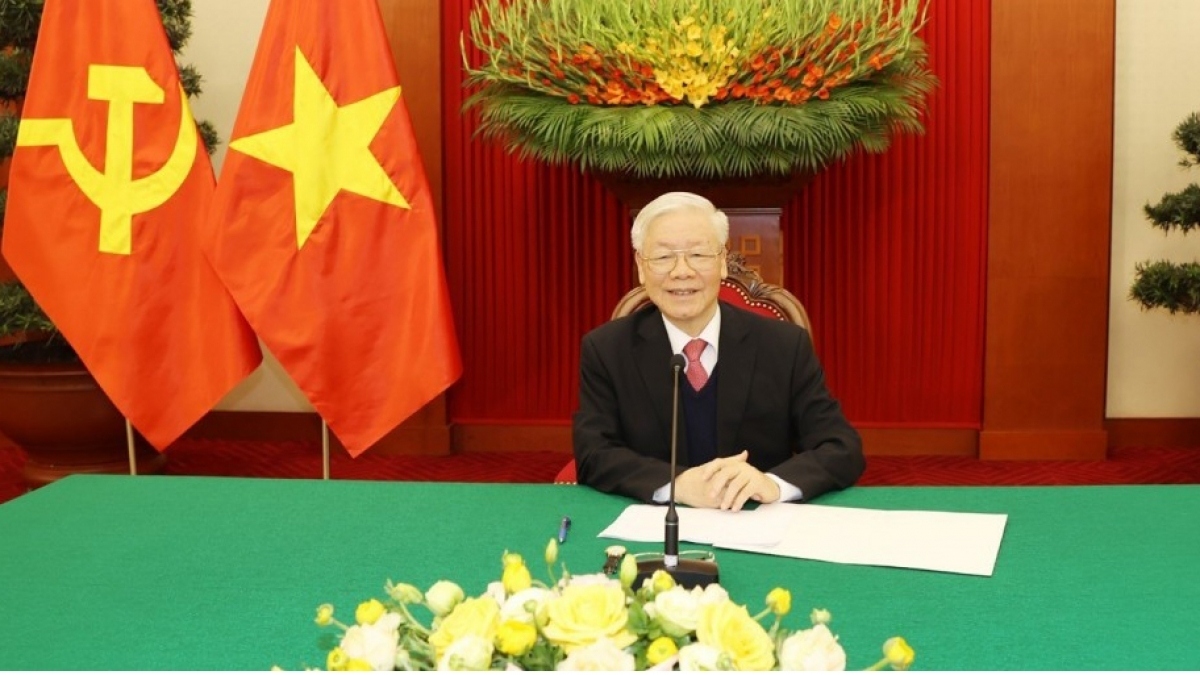 Party General Secretary Nguyen Phu Trong was speaking during his phone talks with Russian President Vladimir Putin on April 5.
He briefed Putin on the results of the recent 13th national congress of the Communist Party of Vietnam, the achievements Vietnam has recorded after 35 years of implementing the Doi Moi (Renewal) process, as well as orientations in its foreign policy in the coming years.  
The Party leader took the occasion to thank the Russian people for their heartfelt support and assistance to Vietnam during the past years, and expressed his belief that the Vietnam-Russia relations will further develop in the future, thus bringing practical benefits to the two countries' people, and contributing to peace and development of the region and the world at large.
For his part, President Putin congratulated the Communist Party of Vietnam on the success of its 13th national congress and Nguyen Phu Trong on his re-election as Party General Secretary for the 2021-2026 tenure.
He also conveyed his greetings to Nguyen Xuan Phuc on his election as new State President of Vietnam at the ongoing session of the National Assembly.
Both leaders rejoiced to see the positive development of the Vietnam-Russia relations in recent times, noting more efforts should be made to promote bilateral cooperation in the fields of security, national defense, energy, oil and gas, economics, trade, education, and training, as well as in COVID-19 prevention and control, including the transfer, research, and production of coronavirus vaccines.
They agreed that the two countries will collaborate more closely at regional and international forums to address issues of common interest, for the sake of peace, stability and development in Asia - Pacific and the rest of the world.
Party General Secretary Nguyen Phu Trong invited President V. Putin to visit Vietnam in 2021 and to close the Vietnam Year in Russia and the Russia Year in Vietnam launched last year to mark 70 years of bilateral diplomacy.  
President Putin accepted the invitation with pleasure.