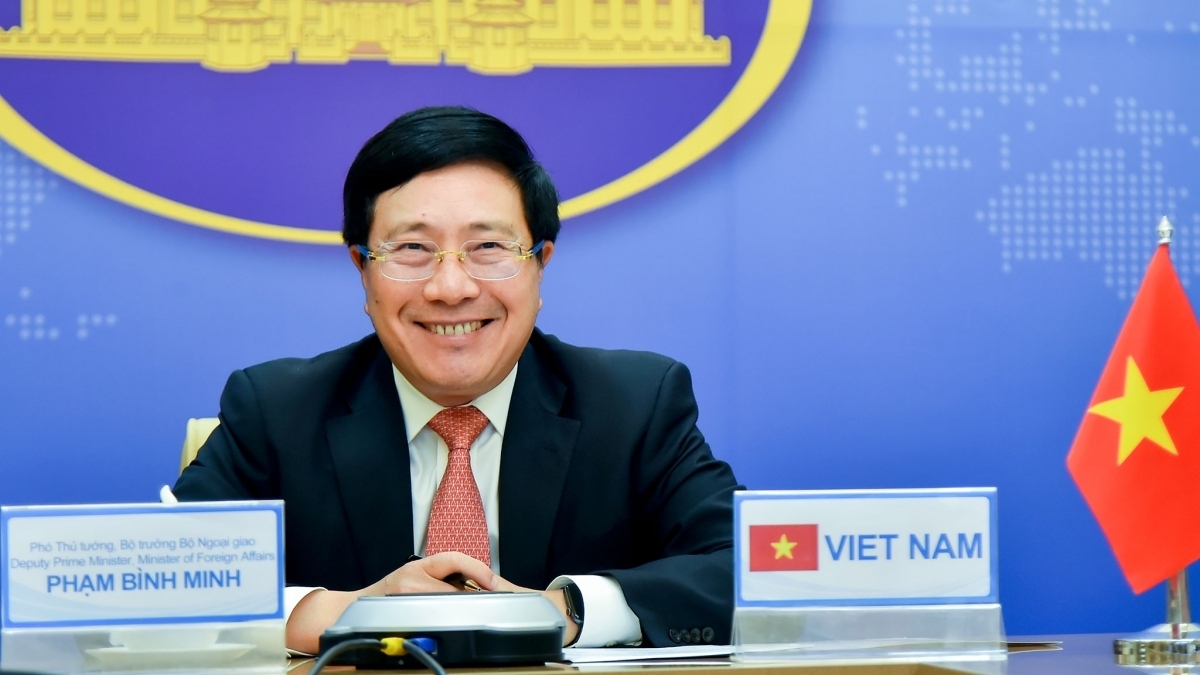 Vaccines should be considered a common property of the international community, therefore it is a must to ensure all countries have an access to vaccines at a affordable price, with priority given to group of people at high risk of infection and on the frontline against COVID-19, Minh stressed.
He urged countries to increase their contribution to the COVAX programme so that the COVID-19 vaccines can be widely distributed to developing countries and people in conflict zones.
At the same time, Minh said it is necessary to ensure a peaceful, stable environment and protect essential infrastructure to facilitate the delivery of vaccines. To this end, he called for a global ceasefire, considering this the prerequisite for the United Nations and stakeholders to distribute vaccines for humanitarian purpose.
The international community needs to address the root cause of conflicts, instability, inequality and injustice, while participating in United Nations-led global multilateral efforts to build a strong and resilient health system, and promote post-pandemic global economic, trade and development cooperation, said the Vietnamese diplomat.
Minh affirmed that Vietnam, an active and responsible member of the ASEAN and UN, will do its utmost to contribute to the international community's joint efforts to overcome the pandemic.
Vietnam is one of the countries benefitting from the COVAX programme – a vaccine initiative co-led by Gavi, the Coalition for Epidemic Preparedness Innovations (CEPI) and WHO. Its aim is to accelerate the development and manufacture of COVID-19 vaccines, and to guarantee fair and equitable access for every country in the world.