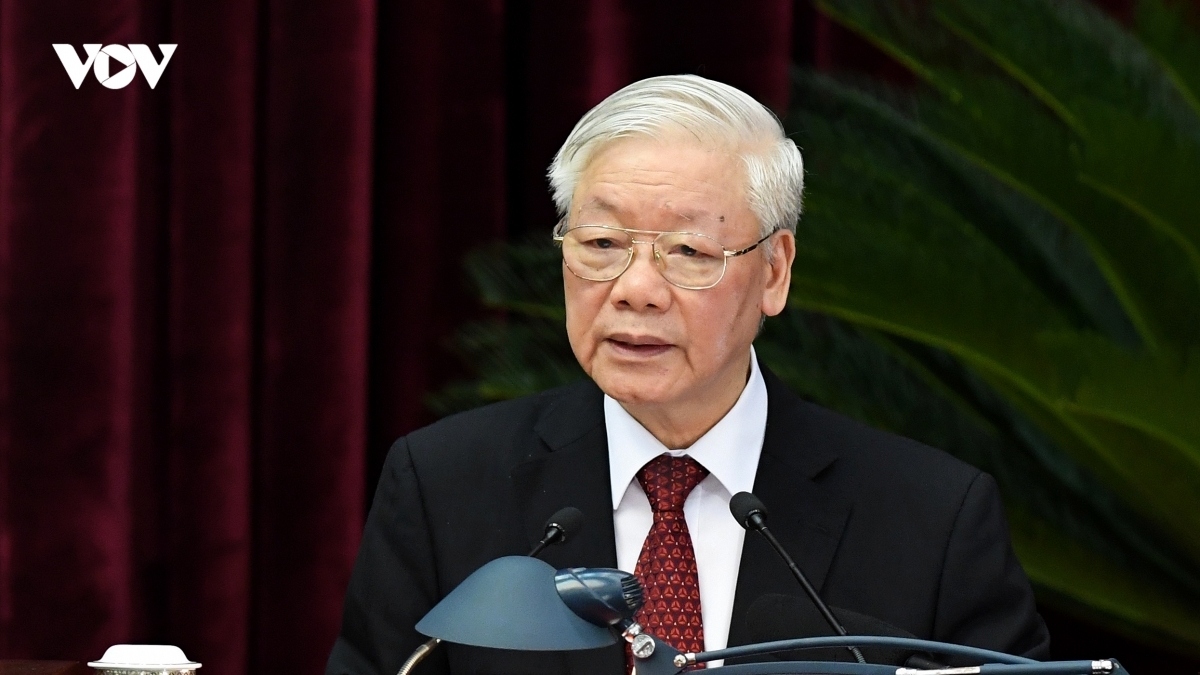 By secret ballot, 438 or 91.25% of the 440 deputies present at the plenary sitting voted for the resolution on the dismissal.
Earlier the NA Standing Committee reported the results of the group discussions, as well as the explanation and acquisition of NA deputies' opinions on relieving the State President.
The NA Standing Committee reported the results of group discussions, as well as providing an explanation and acquisition of the various opinions of NA deputies on relieving the State President.
Following the announcement of the voting results, the NA conducted a debate and voted on a resolution to relieve Trong of his post.
In line with the schedule, the new President will be elected by the NA on the morning of April 5.
As part of his address after the NA passed the resolution, NA Chairman Vuong Dinh Hue stated that, although there was a change in presidential personnel during the 2016 to 2021 term, with Trong taking on the role of both Party General Secretary and President since 2018, he has made every effort to fully and effectively implement his duties. Indeed, these powers are stipulated by the Constitution and law regarding accountability to the Party, the State, the NA, and the people.
Most notably, the performance during the State President's tenure has made important contributions to upholding the patriotic tradition, along with the will and strength of great national solidarity, thereby strengthening Party building and rectification towards enjoying a clean and strong political system. This has been done whilst continuing to promote comprehensive renovation work and paying full attention to effectively resolving national livelihood issues, along with pressing problems in society as a way of improving people's material and spiritual life.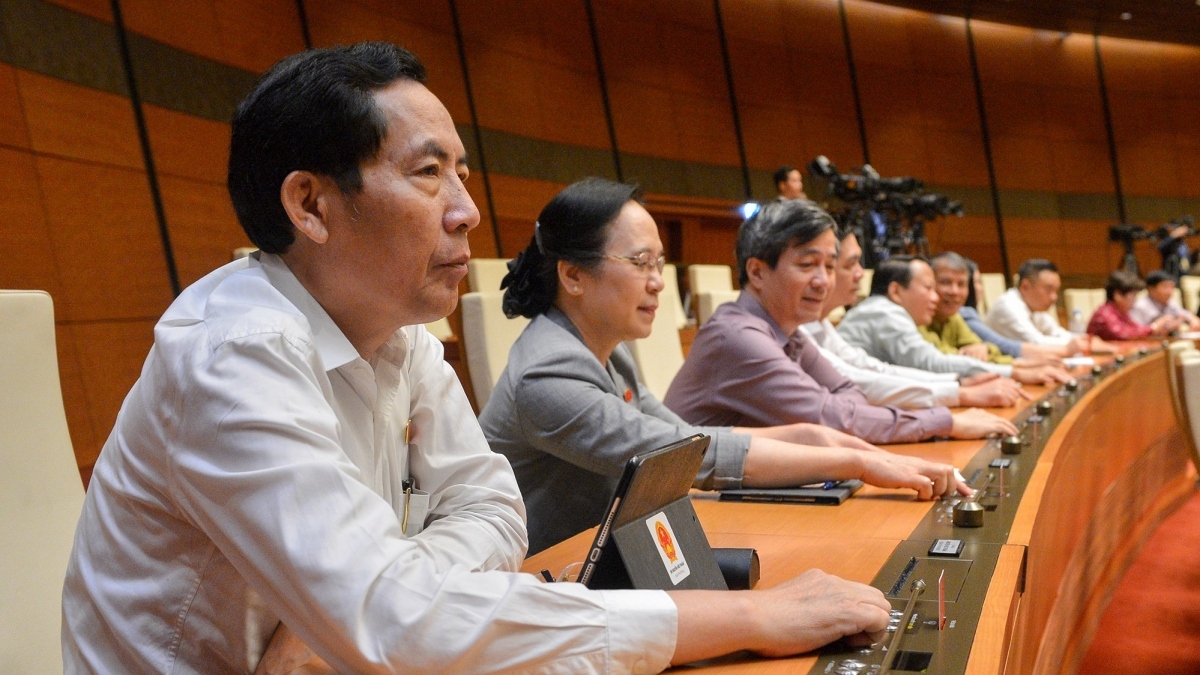 The State President has also paid due attention to the fight against corruption, wastefulness, and negative phenomena. As a result, plenty of wrongdoings have been gradually restrained, with many complicated corruption and economic cases being uncovered, investigated, prosecuted, and duly punished, thereby receiving great public appreciation and support.
Party General Secretary and State President Trong was born on April 14, 1944, in Dong Hoi commune in Dong Anh district of Hanoi.

He has worked in the post of General Secretary of the Party Central Committee in the 11th, 12th, and 13th tenures. He has also been member of the Political Bureau in the eighth, ninth, 10th, 11th, 12th, and 13th tenures; a member of the Politburo's Standing Board from August, 1999, to April, 2001, whilst also being a member of the Party Central Committee in the seventh, from January, 1994, eight, ninth, 10th, 11th, 12th, and 13th tenures.

He has served in the role as State President since October, 2018, whilst also being Chairman of the 11th and 12th tenures NA. He also served as Secretary of the Central Military Commission, Head of the Central Steering Committee on Corruption Prevention and Control, and deputy to the NA in the 11th, 12th, 13th, and 14th tenures.