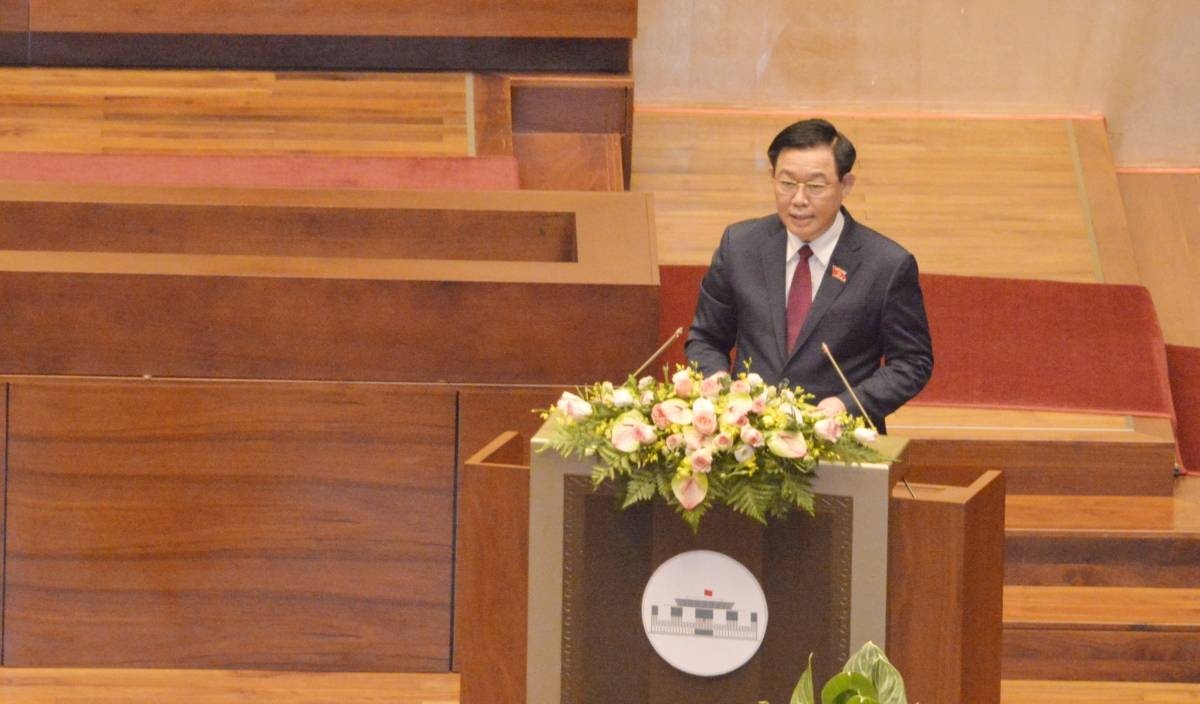 The completion of the personnel work during this session marks an important transition for State agencies to well perform their duties as prescribed by law until the end of their term, Hue told lawmakers attending a closing ceremony of the last NA session in Hanoi on April 8.
During the 12-day sitting, apart from legislation lawmakers relieved the National Assembly Chairperson, State President, Prime Minister, Head of the National Election Council, as well as other officials of their posts and elected successors.
The newly elected leaders took their oath, vowing to be loyal to the Fatherland, people and the Constitution, and work towards a prosperous Vietnam.
A greater effort should be made to complete socio-economic development tasks for 2021 alongside COVID-19 prevention and control and the organization of the election of deputies to the 15th National Assembly and the People's Councils at all levels for 2021-2026, NA chief Vuong Dinh Hue stressed.
He took the occasion to thank all Vietnamese leaders, fellow countrymen and voters, as well as veteran revolutionaries, international friends and media agencies for their support, assistance, contribution and collaboration to help the legislature accomplish its mission during the past tenure.
Vietnamese voters will go to the polls this May to elect a new National Assembly for 2021-2026.