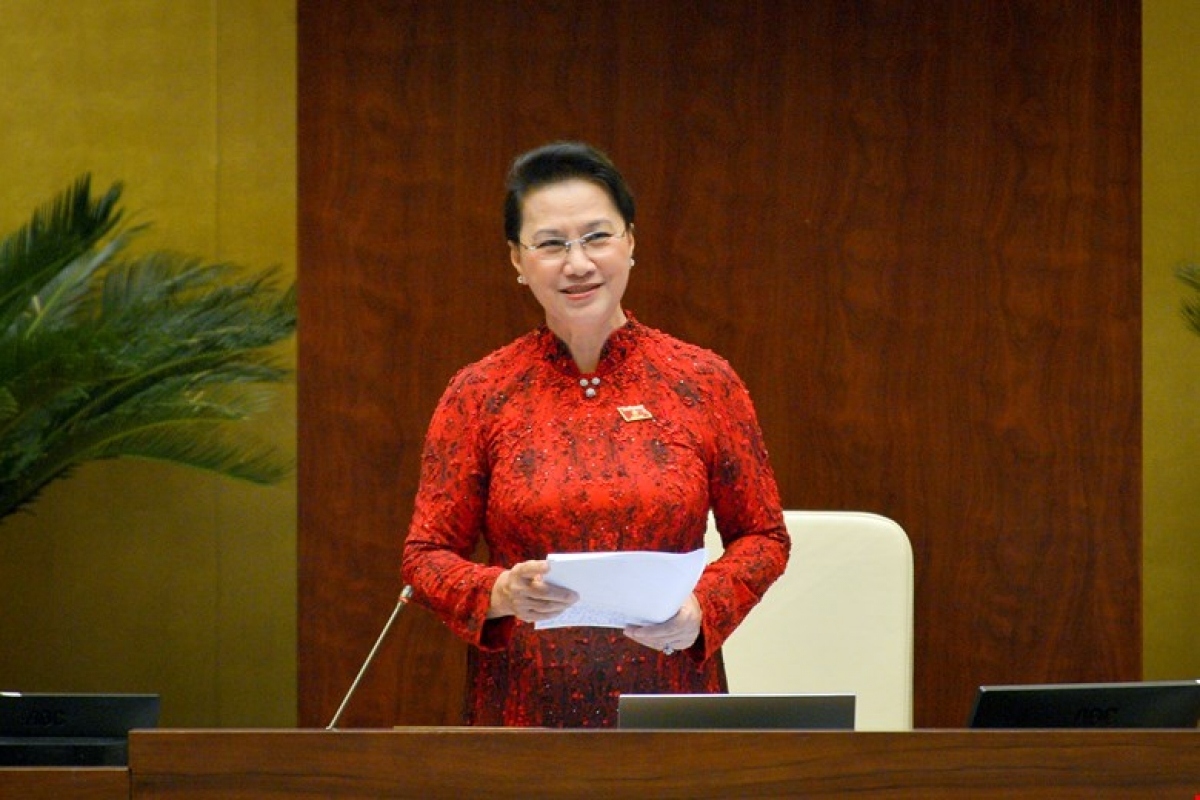 Tong Thi Phong, vice chairperson of the NA, presented a report of the NA Standing Committee detailing the dismissal of Ngan, who is also head of the National Election Council, from her post in the morning.  
As a member of the Politburo, Ngan was originally elected as NA chairperson during the first session of the 14th legislature. The 67-year-old politician, hailing from Ben Tre province, was also elected head of the National Election Council during the ninth session of the NA and was tasked with directing preparations for the upcoming general election which will take place this May.
Ngan has successfully fulfilled her tasks for the 2016 - 2021 term, according to the report. 
NA deputies will discuss the report before holding a vote, during which they will use secret ballots on the afternoon of the same day.
The NA will then grant approval to a resolution regarding the dismissal of ngan from her posts, before introducing new personnel who will be voted to the new head of the legislature on the same day.
NA deputies are due to vote for the new leader who is then expected to be sworn in on the morning of March 31.
Vietnamese people will cast their ballots in order to elect 500 deputies to the new NA this May. The latest legislative body is then scheduled to convene its first session two months following this.