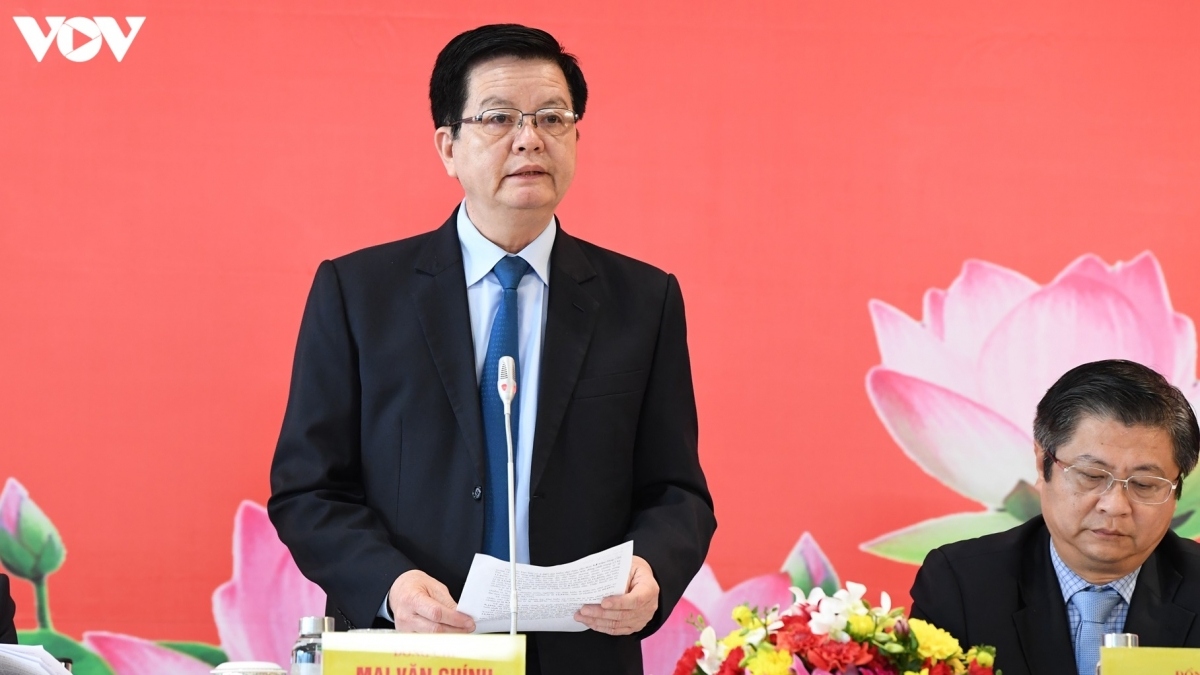 Chinh told media workers at a press briefing in Hanoi on January 22 that the upcoming 13th National Party Congress is expected to elect 200 delegates to the next Party Central Committee. Of the total, 180 are full-fledged and the remaining 20 are alternate.  
The new Party Central Committee members fall into three age group categories, with those under 50s making up between 15-20% of the total, those aged from 50-60 representing approximately 70%, and those aged 60 and beyond accounting for roughly 10%.
The number of young members is anticipated to make up approximately 10% while the number of female members is to account for 12%.
The exact numbers will be decided by the congress, Chinh said, adding the selection of personnel for the new CPVCC has been done in five steps as opposed to the previous three steps.
The personnel work has been examined in three last conferences of the 12th CPVCC, and the list of nominees to the upcoming CPVCC, the Political Bureau and the Secretariat received strong support from Party members at the recently concluded 15th conference.
Chinh also went on to say that the 12th CPVCC has agreed to select several incumbent CPVCC members for re-election to the 13th CPVCC.
These are special cases which have been considered thoroughly and highly agreed upon by the 12th CPVCC, said Chinh.
Regarding reporters' questions on whether or not this congress will amend the Party's Statutes, Chinh said that the matter will be considered and decided by the Congress.
The Communist Party of Vietnam will hold the 13th national congress in Hanoi from January 25 to February 2. As many as 1,587 delegates representing more than 5.1 million Party members nationwide will attend the country's most important political event, up nearly 80 delegates compared to the 12th congress and the largest number among the 13 congresses.
The congress is expected to chart a new development course for Vietnam in the next five years and beyond. Among other things, it will elect members to the new Party Central Committee, the Political Bureau and the Secretariat.