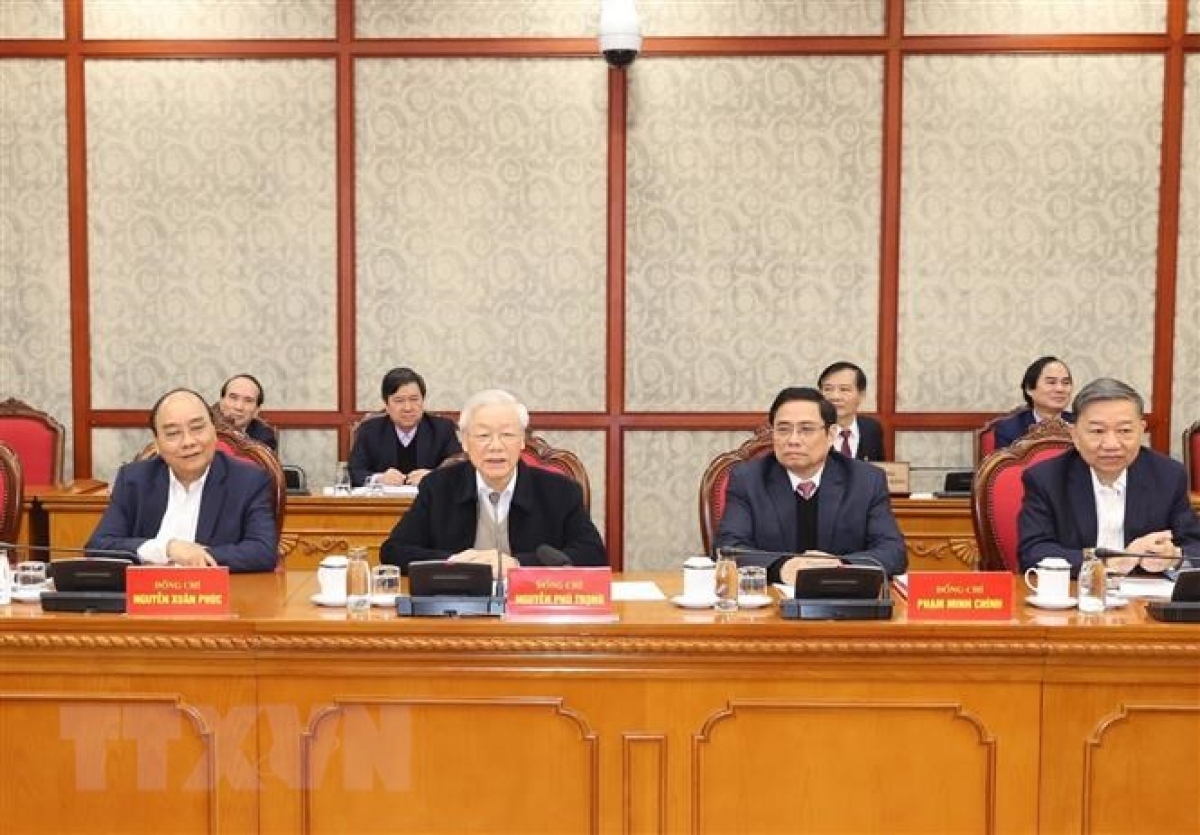 The decision has been taken that funds for buying, transporting, preserving, and using the vaccines will mainly come from the State budget and other sources. The purchase and use of vaccines carried out in emergency cases must also comply with procurement regulations regarding special cases and meet the recommendations of the World Health Organization (WHO) and vaccine manufacturers. 
The Politburo and the Secretariat also assigned the Government's Party Affairs Board to direct the Government, relevant ministries, and agencies to competently organise the purchase and use of COVID-19 vaccines. This will be done whilst simultaneously promoting the local research and production of COVID-19 vaccines in an effort to meet international standards and adapt to new emerging variants of the SARS-CoV-2 virus.
With regard to the key tasks ahead in the first quarter of the year, the Politburo and the Secretariat requested that Party organisations at all levels concentrate on COVID-19 control measures to be done in a way that does not impact people's lives and economic development.
The Politburo and the Secretariat also decided to raise the COVID-19 alerts to the highest level whilst mobilising the entire political system to get involved in epidemic prevention measures and control from the beginning of the year.
Since the initial outbreak of the SARS-CoV-2 virus three weeks ago, cases have since spread to 13 cities and provinces, with as many as 737 new infections being detected nationwide, the majority of which are in Hai Duong province, the country's largest COVID-19 hotspot.
While locally-produced vaccines are in the phase of human clinical trials, the Government has also agreed to import vaccines for domestic use. More than 200,000 doses of the AstraZeneca vaccine are anticipated to arrive in Vietnam on February 28.
This will be the first batch of a total of 30 million doses which the country will receive after reaching a deal to purchase from AstraZeneca.