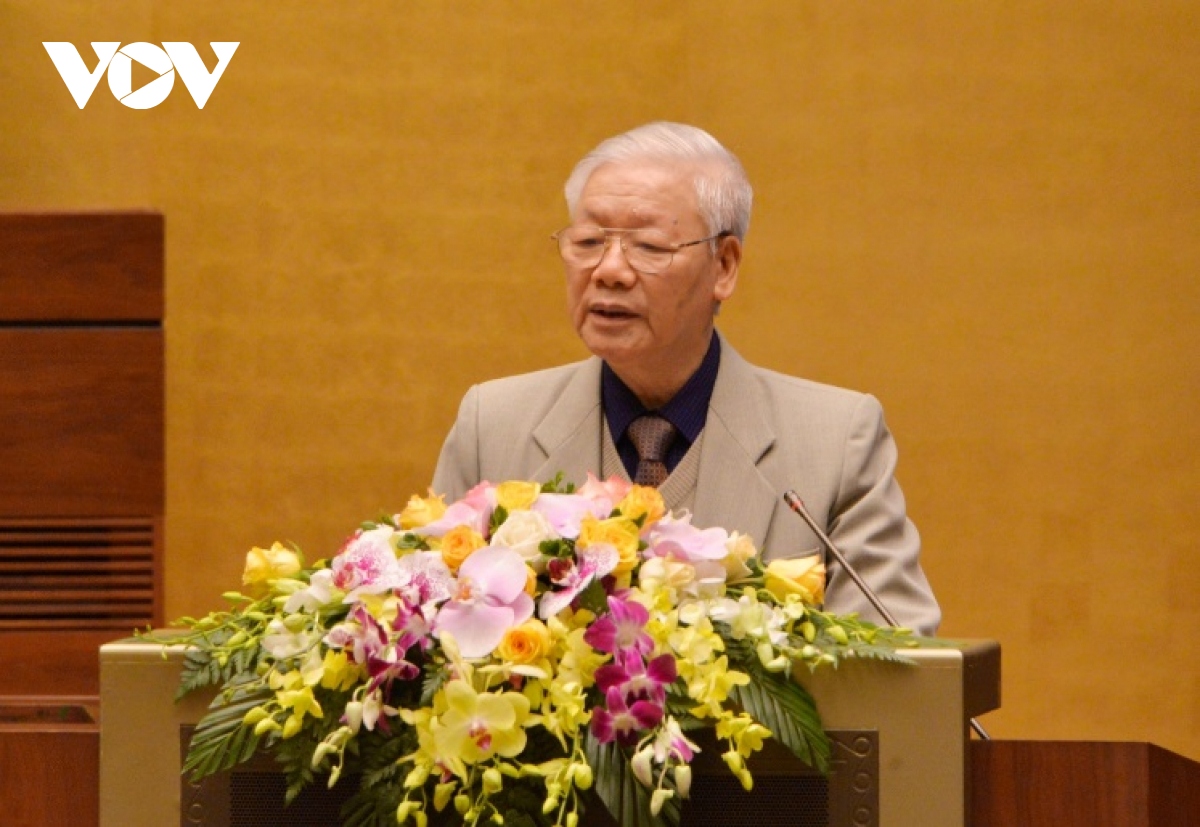 Party General Secretary and State President Nguyen Phu Trong emphasized this at a national conference regarding the election of deputies to the 15th National Assembly and People's Councils at all levels for the 2021-2026 term which was held in Hanoi on January 21.
The election is of particular importance, with the country currently sparing no effort to welcome the 13th National Party Congress. Indeed, this marks a major political event which is of strategic significance for the cause of continuing the comprehensive and synchronous reform, whilst boosting national development in a faster and more sustainable manner moving forward, he stated.
"This is an opportunity to exercise the people's mastership through the selection and election of typical, truly virtuous, talented, and worthy representatives who represent the people in the NA and the People's Council at all levels. Fully aware of the importance as well as the great significance of this election, the Party Central Committee, the NA, the Government, and the Vietnam Fatherland Front have identified this as a key political task of the entire Party, people, and army in 2021," said Party General Secretary Nguyen Phu Trong.
He therefore asked all Party committees, organisations, and agencies to assign relevant tasks to ensure that the election will achieve the best results and will be part of a truly festive holiday for all citizens.
In her closing speech, NA Chairwoman Nguyen Thi Kim Ngan expressed her confidence that the conference has  provided guiding documents regarding the election to relevant delegates, agencies, and organisations.
The outcomes of the conference are likely to contribute to promoting the rights, obligations, and responsibilities of citizens as part of the process of building a clean, strong, effective, and efficient state apparatus. In addition, it will help all sectors and localities to competently organise election activities towards developing, consolidating, and fine-tuning a socialist country governed by laws for the Vietnamese State of the People, by the People, and for the People.
The results of the election will therefore make an important contribution to promoting democracy, building a bloc of great unity, along with successfully carrying out the goals and tasks which will be set out in the Resolutions of the 13th National Party Congress, the NA leader said.
Furthermore, NA Chairwoman Ngan stated her belief that with the Party's concentrated leadership, along with the active and responsible involvement of the political system, the election will be conducted in accordance with regulations.