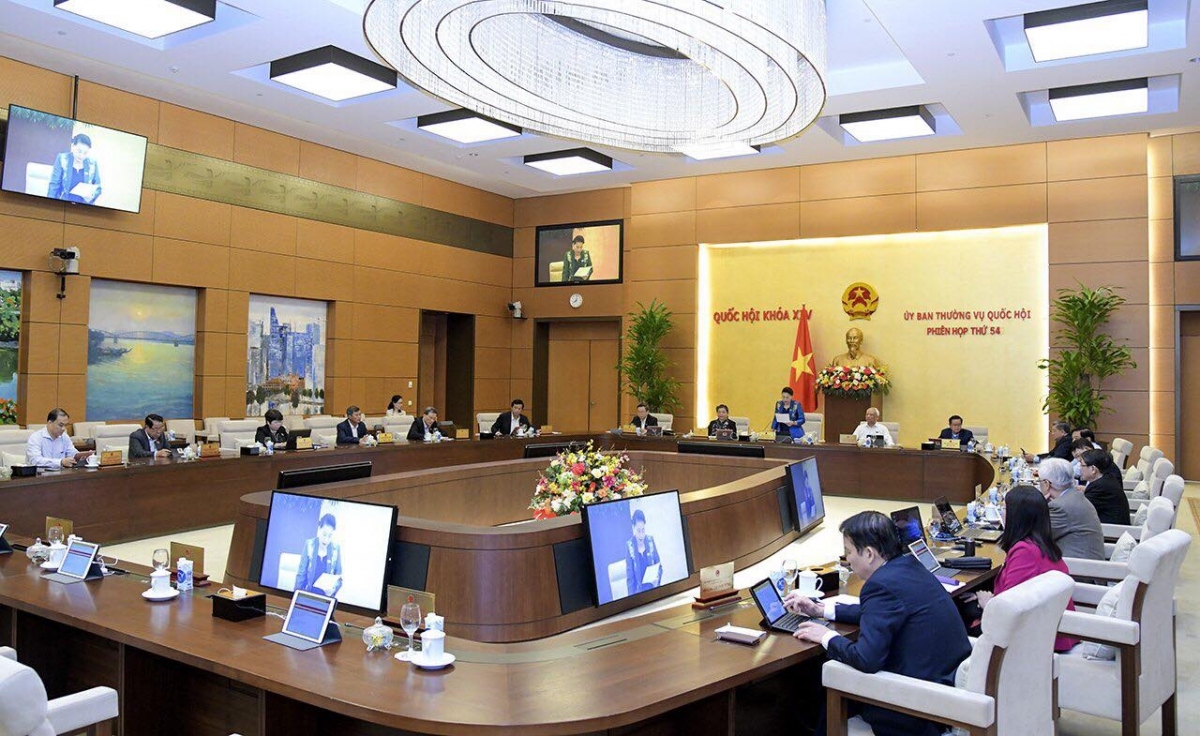 During the opening of the session, NA Chairwoman Nguyen Thi Kim Ngan said the one-day meeting is being held with the aim of finalising preparations for the upcoming 11th meeting of the 14th NA. In addition, the occasion will serve as an opportunity to collect opinions on personnel work, the outcomes of monitoring the settlement of voters' suggestions sent to the 14th NA's 10th meeting, and public opinions that have been sent to the 14th NA's 11th meeting.

During the course of the function, lawmakers must consider personnel work in a manner that is both thorough and cautious, thereby ensuring that a high consensus will be reached during the 11th meeting with regard to positions in the State apparatus.

The draft reports detailing the working performance of the 14th NA and the NA Standing Committee have already been sent to NA's committees, the NA's Ethnic Council, and delegations of NA deputies for feedback.

Moving forward, the NA Standing Committee will make recommendations on the reports so that they can fully, objectively, and honestly reflect their various achievements and shortcomings. In addition they will highlight the lessons and experience of the NA and NA Standing Committee in the 14th tenure, whilst offering suggestions for the 15th legislature.
As part of his address, General Secretary of the NA Nguyen Hanh Phuc said that legislative activities have been identified as a key task during the term, with the 14th NA focused on issuing many legal documents to promptly institutionalise Party guidelines and continue to bring the 2013 Constitution to life.
Furthermore, the NA has adopted 72 laws, ordinances, and many resolutions, with laws holding the fundamental role as part of the legal system, with new laws and policies being promulgated for the first time. This has ultimately had a great, comprehensive, and profound impact on socio-economic life, thereby meeting practical requirements.
Many resolutions relating to mechanisms and policies have shown breakthroughs, thereby creating a legal corridor in terms of renovating organisational apparatus, boosting socio-economic development, whilst also solving problems and shortcomings.
Moreover, many important trade agreements, international conventions, and treaties have been ratified as a contribution to finalising the legal framework. This successfully meets the needs of international integration in accordance with national interests, Phuc said.