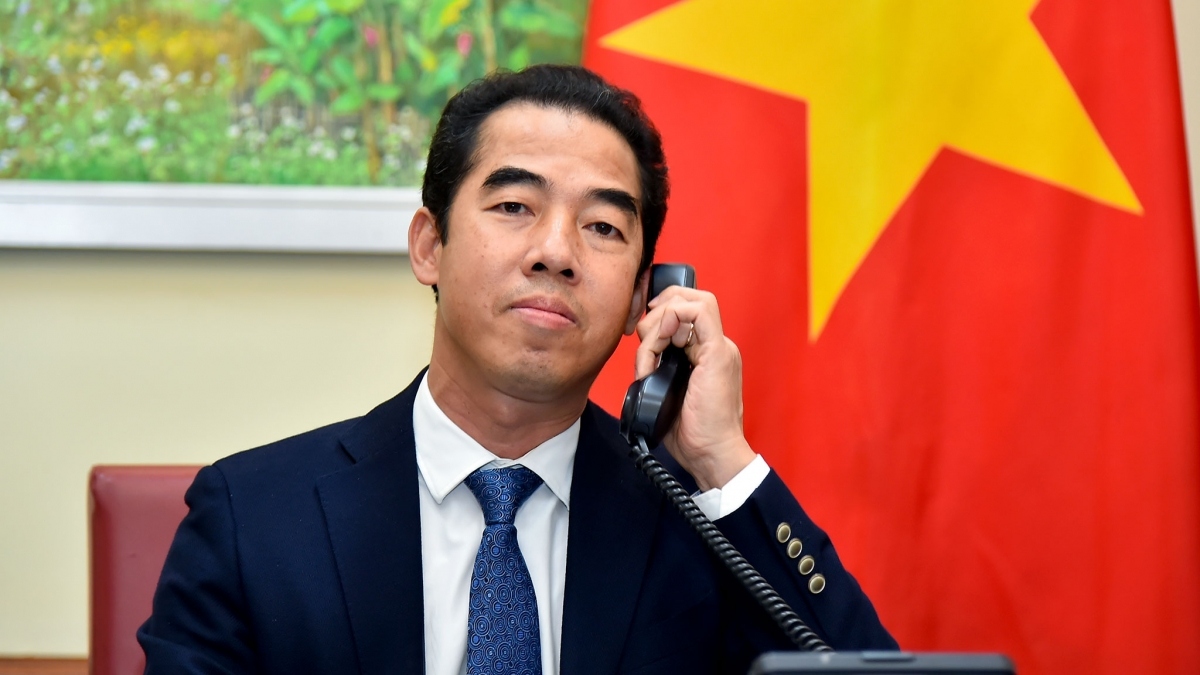 Last year both sides issued a joint statement on the enhancement of the bilateral strategic partnership to a higher level in the next decade, as well as the signing of the UK-Vietnam Free Trade Agreement (UKVFTA).
The two diplomats expressed their confidence that the bilateral ties will grow and flourish in the time ahead.
Dung congratulated the UK on its tremendous achievements in the COVID-19 pandemic containment, especially its leading role in Europe and the world in deploying COVID-19 vaccinations.
He voiced his hope that the UK will share experience in vaccinations with Vietnam, and offer more favourable conditions for the nation in the next rounds of vaccine supply.

The Vietnamese diplomat also suggested the two sides resume delegation exchange soon and effectively carry out key cooperation mechanisms, including the strategic dialogue on security-defence, thus giving added fresh impetus to the bilateral strategic partnership in the fields of politics-diplomacy, trade, investment, development cooperation, security-defence, culture, education, health care, science-technology, and people-to-people exchanges.

Adams, in turn, congratulated Vietnam on successfully assuming its role as ASEAN Chair in 2020 and thanked the country for its support to the UK in reinforcing relations with the Association of Southeast Asian Nations (ASEAN). He hailed Vietnam's role as a non-permanent member of the UN Security Council in the 2020-2021 tenure and its efforts in coping with climate change and switching to green energy for sustainable development.

He affirmed his nation's readiness to boost closer coordination with Vietnam in multilateral frameworks and promote the adherence of international law, including the UN Convention on the Law of the Sea 1982 (UNCLOS) for peace and stability in the region and the world.

The pair also compared notes on a number of international and regional issues of mutual concern, and consented to work hand in hand to ensure the success of the United Nations Climate Change Conference (COP26) which is set to be hosted by the UK by the end of this year.