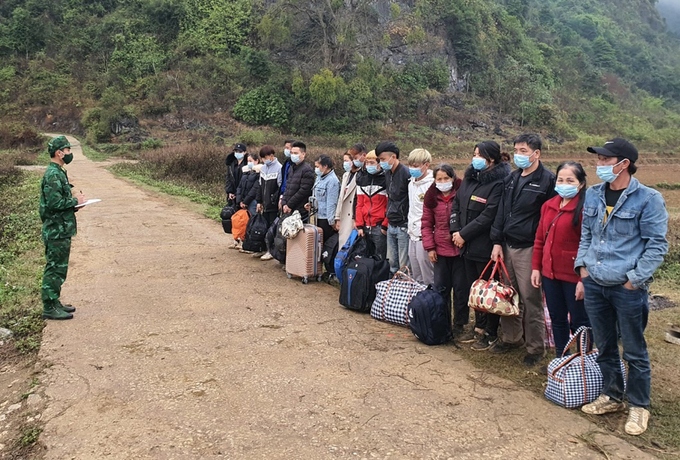 Among the group are a total of 35 Vietnamese expatriates residing in the Cambodian province of Kampong Chhnang who travelled by boat on March 4 to a border area in Hong Ngu district of Dong Thap province.
Soldiers stationed at Thuong Phuoc international border gate in Dong Thap province and Vinh Xuong gate in An Giang province originally detected the group and encouraged them to return back to Cambodia.
At present, the Vietnamese embassy and the overseas Vietnamese association in Cambodia are trying to support them to return to their homes in Cambodia as part of novel coronavirus (COVID-19) prevention measures.
Elsewhere, soldiers working at the Quang Long international border gate in Cao Bang province on March 4 found 16 illegal immigrants attempting to cross into the country.
The group were able to take advantage of drizzly conditions, fog which limited vision, in addition to the rugged mountainous terrain, in order to enter the nation illegally.
They were made up of Vietnamese labourers from 11 cities and provinces nationwide who went to work in China back in October, 2020.
Following their detection, the 16 illegal immigrants were brought to an isolation area as part of efforts against the potential spread of COVID-19. During the first two months the year border guards in Cao Bang province detected 3,500 illegal immigrants and placed them into quarantine.