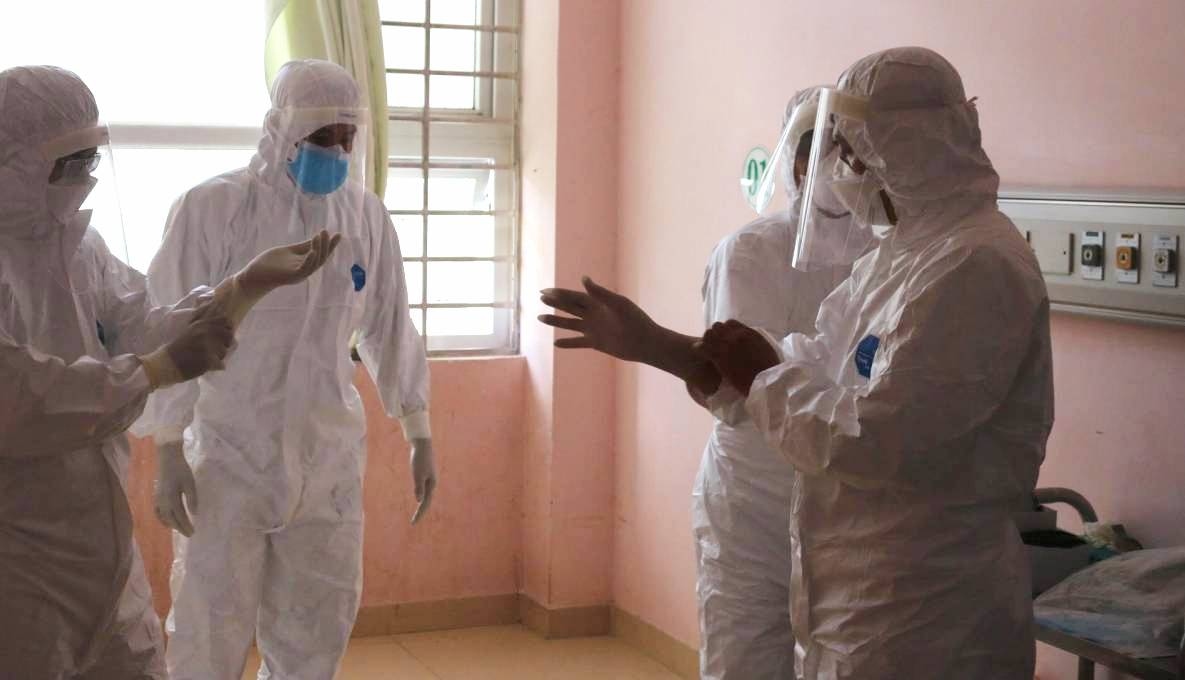 The local administration has agreed with the Ministry of Health's proposal to upgrade the field hospital so that the facility will be able to accommodate between 300-500 patients as opposed to previously planned 200, Nguyen Luu Trung, Vice Chairman of the provincial People's Committee told local media outlets on April 19.
The decision comes amid the complicated development of the COVID-19 pandemic in Cambodia which has a long coastline and land border with Kien Giang.
The number of people crossing the border from Cambodia into Kien Giang has increased considerably in recent times.
The medical centre of Ha Tien City, part of Kien Giang province, has successfully treated 19 coronavirus patients and is currently giving treatment to 18 others, with all of them returning from Cambodia through Ha Tien International Bordergate, said Trung, adding that the returnees were all placed in quarantine as soon as they arrived.
To nip in the bud a possible coronavirus outbreak in the community, the local administration has developed a plan to build a 200-bed field hospital. However, the rising number of returnees from Cambodia has forced the authorities to upgrade the health facility.  
Doctors from Cho Ray, a leading hospital of Ho Chi Minh City, are currently in Kien Giang to help the province with the upgrade of the field hospital.
During the fact-finding tour of Kien Giang on April 19, Minister of Health Nguyen Thanh Long proposed the locality tighten control along its borders and develop worst-case scenarios.