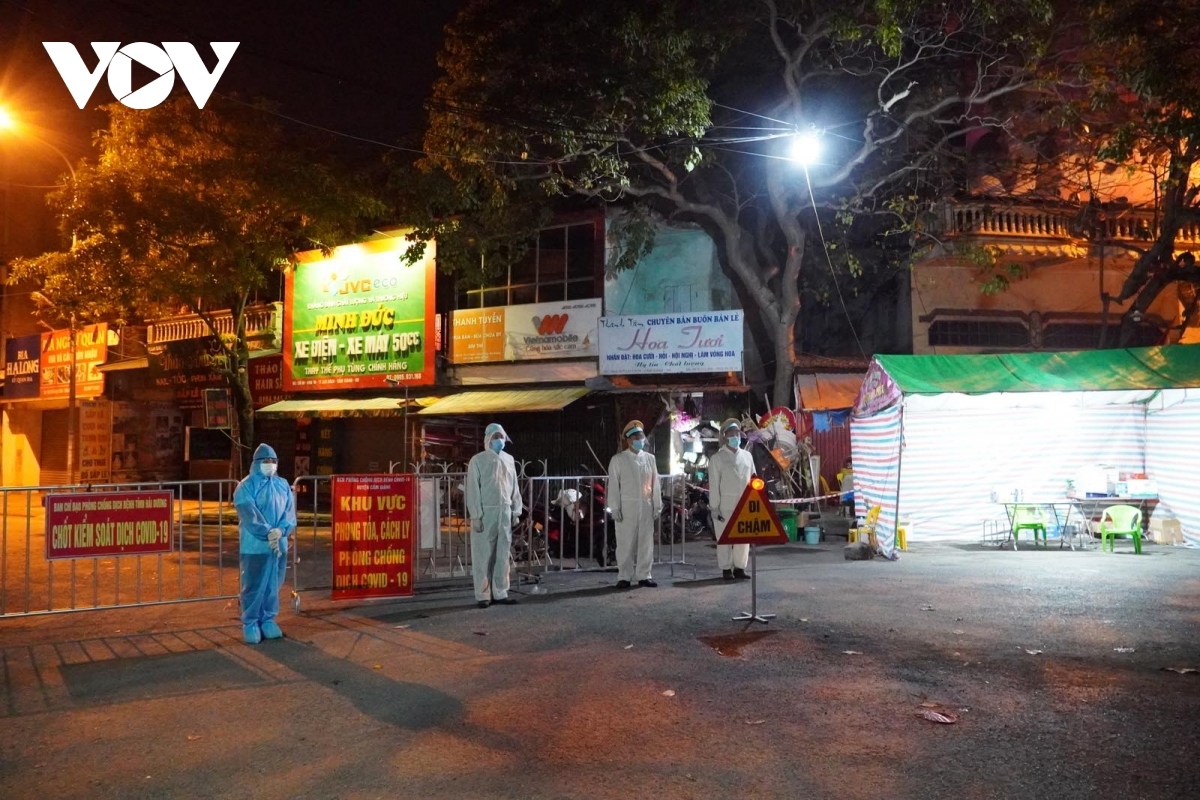 Six of the new patients are in Hai Duong province, the epicenter of the fresh outbreak. They are all F1 cases (i.e. having close contact with COVID-19 patients).
Hai Duong, a gateway to Hanoi capital, has confirmed 617 cases since the virus recurred in Vietnam late last month.  
Meanwhile, Hai Phong city, the largest port city in northern Vietnam, has reported three new infections, ending a three-week long streak with no new cases.   
After a female orderly of Hai Phong Transport Hospital tested positive for the SARS-CoV-2 virus on February 22, epidemiologists confirmed two more infections on the same day.   
They are the orderly's boyfriend who lives in Hai Duong's Cam Giang district, a fresh coronavirus hotspot, and her young sister.
Except for the orderly, all the remaining 88 healthcare workers at Hai Phong Transport Hospital tested negative for the virus.
The city moved to impose social distancing measures on areas where infections are reported. It also suspended non-essential services to slow the spread of the virus in the wider community.
Earlier, Hai Phong registered one case on January 31 that was later transferred back to Hai Duong for medical surveillance and treatment.
Vietnam has so far confirmed 800 new cases during the fresh coronavirus outbreak that started in late January 2021.
Currently, more than 120,000 people who had contact with COVID-19 patients or returned from epidemic hit countries have been placed in quarantine for medical observation.
In other developments:
Hanoi has decided to ease social distancing measures in most of its coronavirus hit areas after the fresh coronavirus outbreak was brought under control.
Hai Duong province has started legal proceedings against a case of spreading contagious disease to others following the detection of a cluster of coronavirus infections in Hai Tan ward.