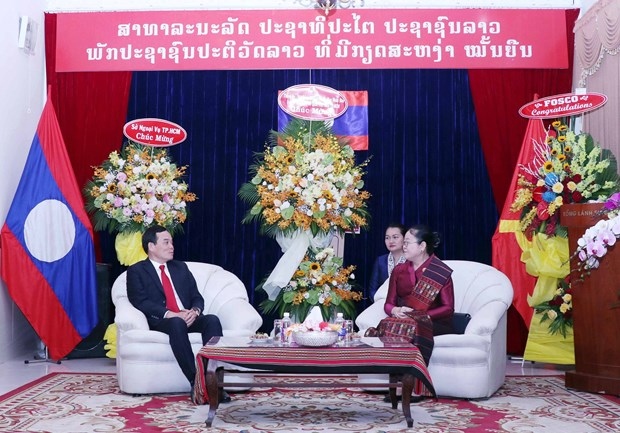 As part of the occasion, Quang extended his best wishes for the New Year to Consulate General staff and all Lao people. In addition, he also showed his delight at the development of the special friendship, the great solidarity, and general co-operation between the southern city, Laos, and numerous Laotian localities, which serves to contribute to deepening bilateral relations between the two nations.
In response, Lao Consul General Phimpha Keomixay thanked the Vietnamese Government and people for their ongoing support for Laotian national building and development efforts, most recently in the construction of the Laotian National Assembly House.

Furthermore, she also expressed her gratitude for the assistance provided by Ho Chi Minh City to the Consulate General, adding her hope of continuing to receive support moving forward.

The Laotian Government and people hope that Vietnam, including Ho Chi Minh City, will continue to maintain co-operative activities as a means of consolidating and developing traditional relations between Vietnam and Laos.

The Bunpimay festival is observed between April 14 and April 16 annually in order to pray for good weather, health, an abundant harvests, and prosperity in the year ahead.