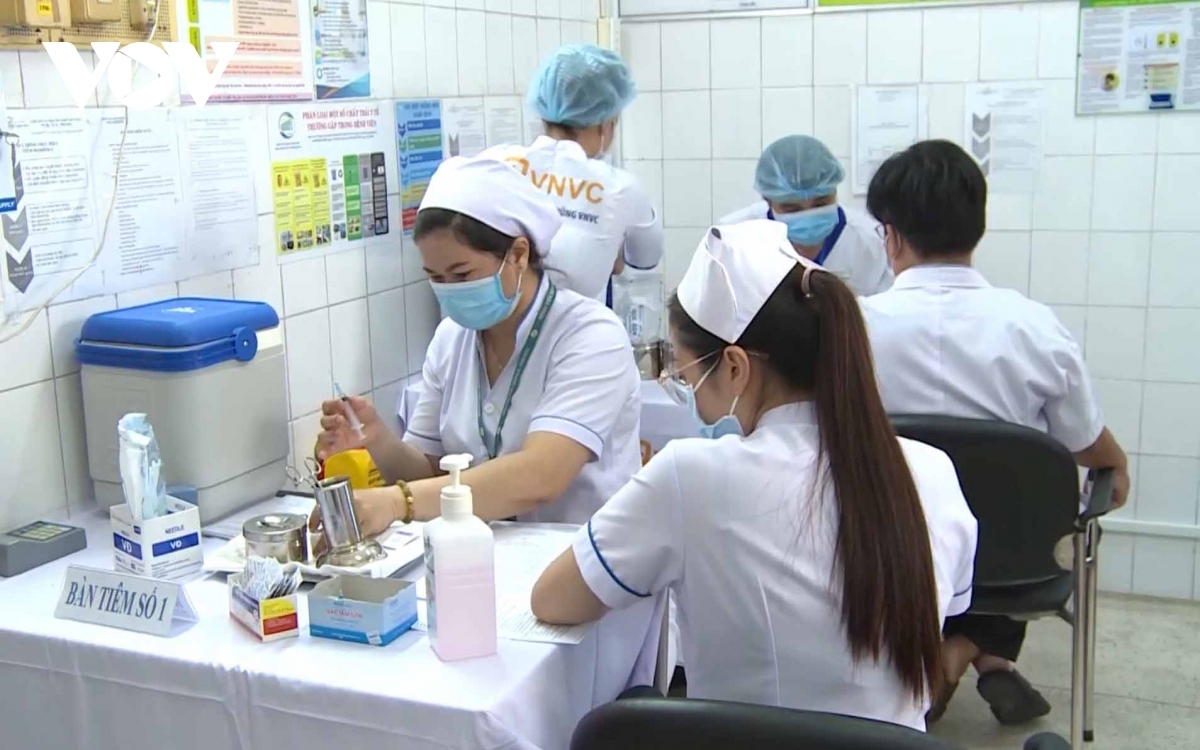 According to information released by the municipal Department of Health, the southern city has approximately nine million people in the vaccination group, meaning it has a need for 18 million doses, with a full vaccination course including two jabs.
This comes after health officials in Ho Chi Minh City negotiated with Moderna, a pharmaceutical and biotechnology company from the United States, which has agreed to provide five million doses of vaccine mRNA-1273 during the third quarter. According to the Department of Health, Moderna's vaccine mRNA-1273 quality assurance is six months at -20 degrees Celsius, and can be stored from two degrees Celsius to eight degrees Celsius for a period of 30 days, with the vaccine's effectiveness against COVID-19 being 94.1%.
With regard to funding, the Department said it would mobilise it from the State budget allocated to pandemic prevention and control measures, as well as aid supplies and support from both domestic and foreign organisations and individuals, including the Vietnam Fatherland Front in Ho Chi Minh City.
This comes after Hanoi requested that the Ministry of Health support the purchase of 15 million doses of the vaccine for people over 18 years old, with priority being given to people at high risk of infection. Hai Phong city and the northern province of Quang Ninh are also poised to buy COVID-19 vaccines for local people, using funding from the local budget and mobilized sources.
Elsewhere, the southern province of Dong Nai also proposed the use of the provincial budget to purchase 6.2 million doses of the COVID-19 vaccine for free injection which will be distributed among its 3.1 million local residents.
On the first day the country's COVID-19 inoculation campaign on March 8, a total of 377 people at the Hospital for Tropical Diseases of Ho Chi Minh City, along with the Central Hospital for Tropical Diseases in Hanoi and Hai Duong, were vaccinated.  Following the inoculations, no individuals reported suffering from any adverse reactions.
In order to ensure safety, people who are vaccinated must subsequently undergo a thorough physical examination and close health monitoring.
Domestically, there are four manufacturers currently developing COVID-19 vaccines, of which two vaccines are now onto the clinical trials stage, including Nano Covax of the Nanogen Pharmaceutical Biotechnology JSC and Covivac of the Institute of Vaccines and Medical Biologicals (IVAC).
It is anticipated that, providing everything goes smoothly, local-produced COVID-19 vaccines can be put on the market during the second quarter of the year.