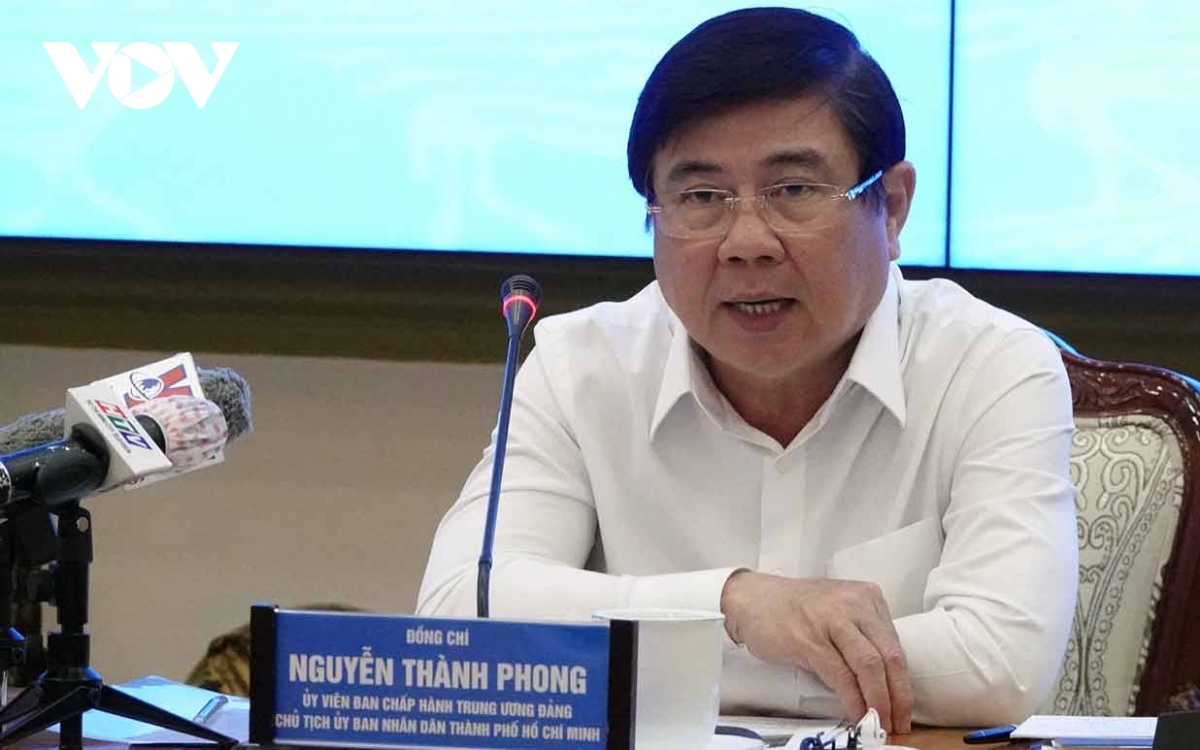 During a meeting held between municipal authorities and the National Steering Committee for COVID-19 Prevention and Control on April 12, Phong said that on April 10 alone Cambodia recorded a further 477 positive COVID-19 cases, with the figure rising to 800 in Thailand.
He therefore urged local authorities to take steps to reinforce measures aimed at combating the COVID-19 pandemic, although there has been no new cases detected within the community over the past two months.
This comes after the border area in Long An province has witnessed many young Chinese nationals illegally enter the country with the aim of moving on to Cambodia in order to find employment.
Furthermore, the number of overseas Vietnamese who have tried to return home from Cambodia has been rising due to concerns about the development of the COVID-19 pandemic in the neighbouring country.
The mayor has therefore called on every ward and commune to closely monitor the number of immigrants, with local policemen being urged to co-ordinate efforts with soldiers in order to ensure safety when receiving and putting illegal immigrants into isolation.
As of April 10, as many as 7,530 medical workers have been vaccinated in the first stage against the SARS-CoV-2 virus, with Ho Chi Minh City set to receive 56,000 doses for the second stage of the ongoing vaccination process this week.
Furthermore, over 42,000 medical workers and 10,000 staff working at airports remain among the priority group in the second stage, according to Nguyen Tan Binh, director of Ho Chi Minh City's Department of Health.
Phong added that although the southern city has received the largest amount of vaccines across the country, it will not be enough to vaccinate all local residents.
Whilst the risk of the COVID-19 pandemic outbreak remains significant residents must stay vigilant and local authorities should also prepare for the worst case scenario, he stressed.