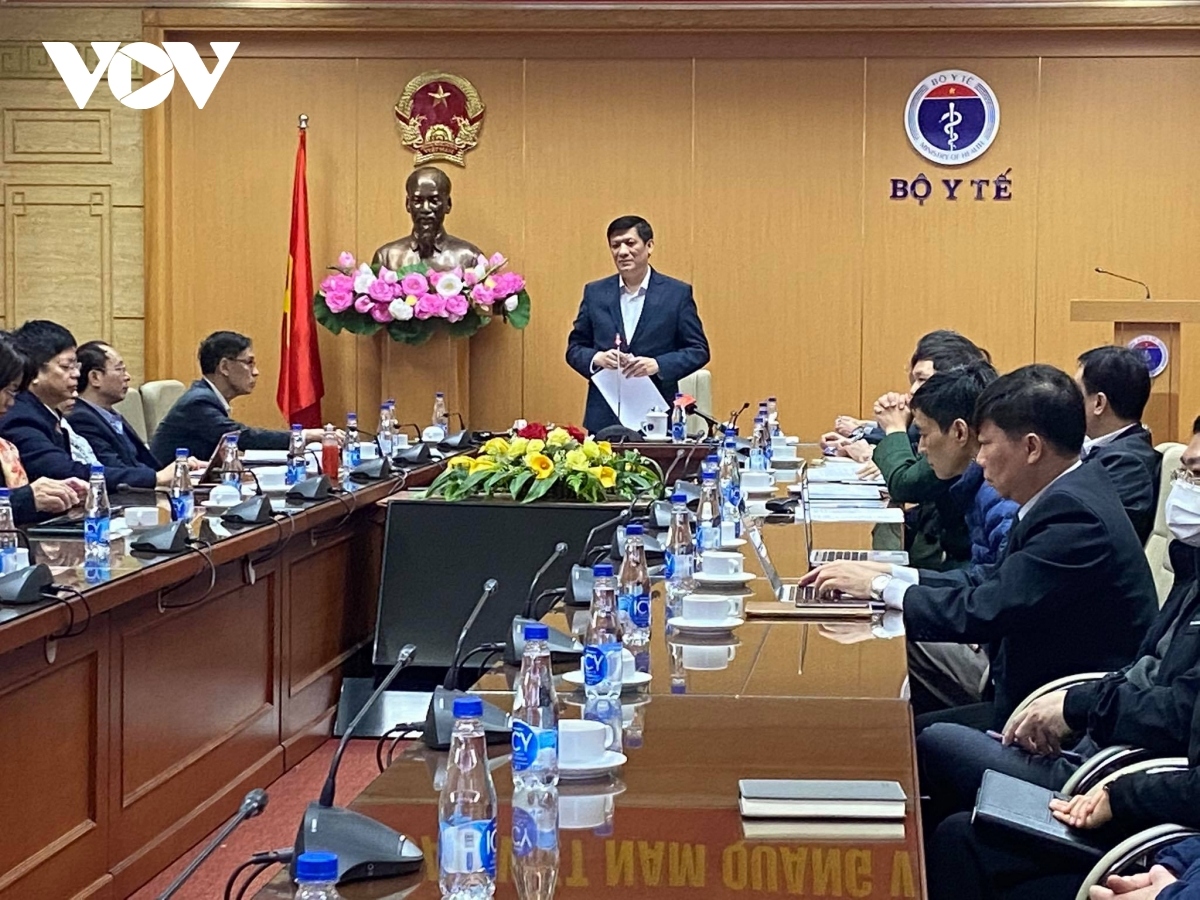 "Border forces have recently discovered and arrested more than 100 people attempting to enter the country illegally through land borders every day," Minister Long said in an online meeting regarding COVID-19 prevention and control, citing sources from the Ministry of National Defence and the Ministry of Public Security.
"The figure does not include those who have not been detected. If the illegal border crossing is going on, we will find it hard to enjoy a safe and peaceful Lunar New Year (Tet) holiday."
According to the Minister, all illegal acts of entry receive aid and assistance from insiders who either operate as bus company owners or are made up of groups of criminals.
"We have recently detected a number of bus companies that accepted carrying passengers from the border to the mainland without medical declarations and quarantine," Minister Long observed. "We requested relevant agencies, including the police, to strengthen a crackdown on and duly deal with these criminals in order to restrict illegal entry and protect the community from virus threats."
"We do not ban our citizens from returning home, but they must return through official channels and fully observe COVID-19 regulations for the safety of themselves and of the whole community," he added.
Recent weeks has seen relevant agencies sporadically detect several COVID-19 cases involving individuals who illegally crossed the border in order to enter the country, with these people being picked up after travelling to various places and meeting a variety of people, thereby putting the community at risk. Fortunately, those who came in contact with these cases went on to test negative.
During the meeting, Minister Long warned about lax management at quarantine facilities posing a threat to average citizens due to the increased risk of community transmission. The Minister cited a COVIDS-19 case in Hanoi's Ung Hoa district to show his point, stating that the patient should have been confirmed by relevant agencies before being granted permission to return home.
"All returnees must be placed in quarantine according to regulations, except for special cases managed by the Ministry of Foreign Affairs," Minister Long stressed.
Many Vietnamese people left stranded overseas due to the impact of the COVID-19 pandemic, have registered to return home, especially ahead of the upcoming Lunar New Year holiday. Despite this demand, Prime Minister Nguyen Xuan Phuc recently decided to restrict repatriation flights until after the Tet holiday as a means of minimising risk. 
Traditionally, Tet represents a chance for family members to gather and relax after a long and hard year of working. Local people typically have seven days off work during this Tet, starting from February 10. 
The Communist Party of Vietnam is poised to hold the 13th National Congress, the country's most important political event this year, from January 25 to February 2. The Government has therefore issued a telegram, requesting relevant agencies to take measures to ensure security and safety throughout the duration of the function.