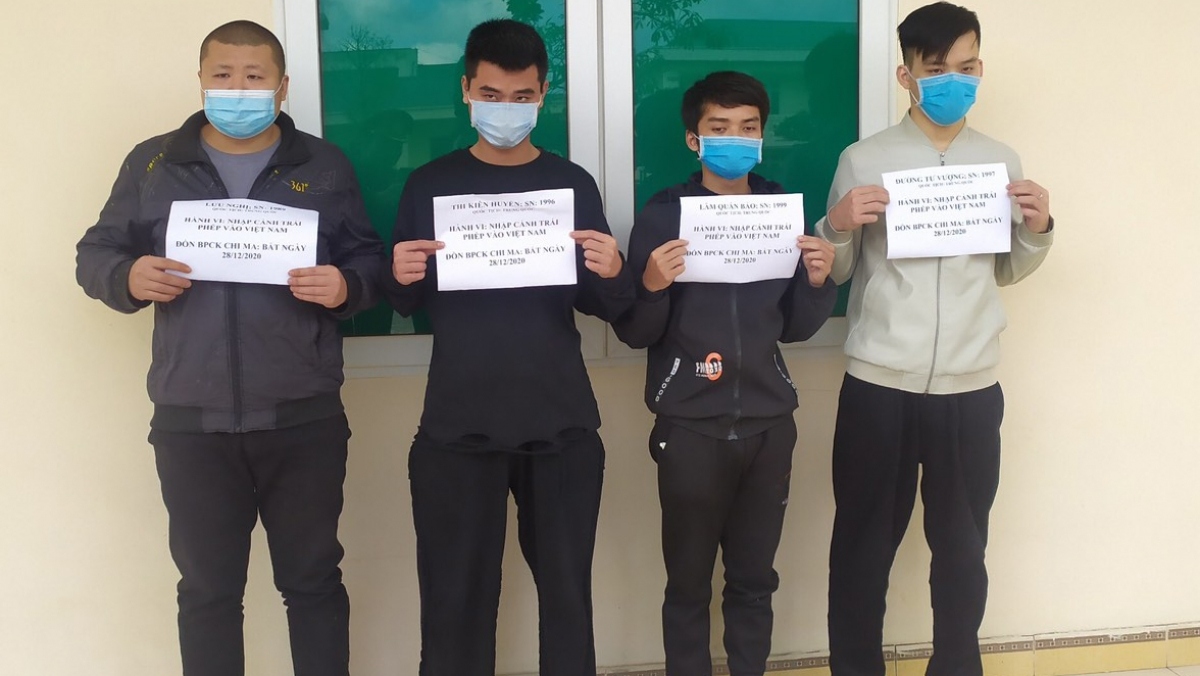 The detaining of the suspect comes immediately after he was caught in the process of attempting to illegally smuggle four Chinese nationals into the nation at the Chi Ma border gate in Loc Binh district at approximately 11 p.m. on December 28.
Once under questioning at the border post, 42-year-old Phuong Van Bac of Tu Mich commune in Loc Binh district of Lang Son province confessed to being hired by a Chinese man for the task of bringing the four Chinese men into the country.
Bac added that he would have been paid VND4 million, equivalent to US$174, providing that all of the Chinese nationals had successfully entered the country.
Furthermore, each of the Chinese nationals were immediately put into quarantine in Lang Son province in accordance to relevant novel coronavirus (COVID-19) pandemic containment measures.
Following the arrest, police officials began the process of bringing legal procedures against Phuong Van Bac.