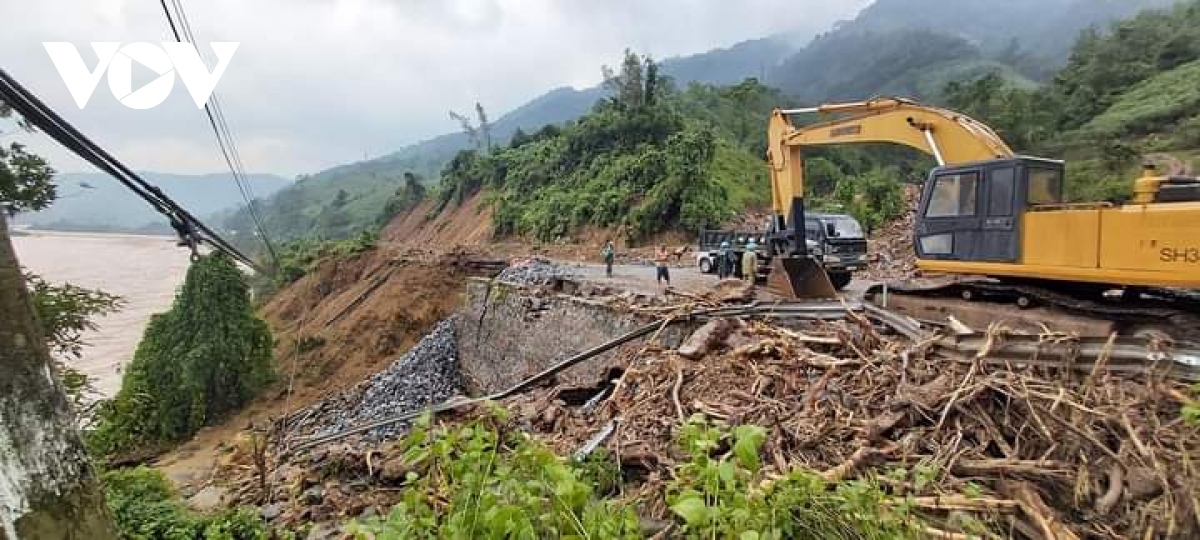 According to the initial information, a rescue team consisting of 21 people led by Nguyen Thanh Binh, Vice Chairman of the Thua Thien Hue People's Committee, in addition to Major General Nguyen Van Man, Deputy Commander of Military Region 4, got into trouble while approaching the landslide area at the Rao Trang 3 Hydropower Plant.
The group was rushing to the site in order to start efforts to rescue more than a dozen of workers who were buried by a landslide which hit the location on October 12.
A total of 13 members of the rescue team lost contact due to falling debris from the mountainside suddenly sweeping through the landslide area. At present, relevant forces have exerted every effort in an attempt to search and rescue all missing individuals.
Police forces from Thua Thien Hue province have also dispatched three specialised vehicles and dozens of soldiers to the scene, while rescue forces have still been unable to reach the hydropower area due to a large quantity of falling debris caused by landslides and rising water levels in nearby streams. 
Nguyen Dai Thanh, the investor representative of the Rao Trang 3 hydroelectric project, said that three workers had been killed while a vehicle carrying relief goods on the morning of October 13 arrived at Tan Lap village in Phong Xuan commune.
Furthermore, other vehicles were also sent to the area in a bid to clear the roads and deal with local landslide points.