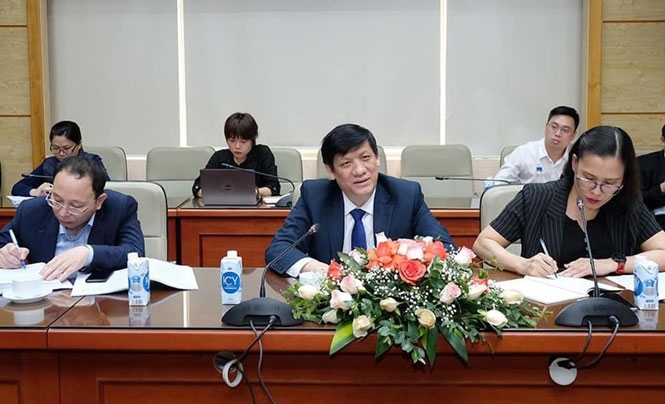 At a reception held for Chinese Ambassador to Vietnam Xiong Bo, Minister Long stated his desire for the Chinese side to assist the country to give COVID-19 vaccinations to priority groups, including Vietnamese citizens who have travel demands, conduct trade exchanges, or study in China.
The Vietnamese Minister also wishes to receive a registration file from the Chinese side for the Chinese COVID-19 vaccine license in the nation. Upon receiving the fully qualified application, the licensing will be swiftly carried out within two weeks.
This comes following China launching a scheme aimed at giving COVID-19 vaccines to over 100 million people globally, with support being granted to 69 countries worldwide.
During a reception held for Indian ambassador to Vietnam Pranay Verna, Minister Long exchanged healthcare co-operation programmes, including those about the COVID-19 vaccination.
India represents a major supplier of the AstraZeneca vaccine, whilst they are also producing a second COVID-19 vaccine called Covaxin that is being developed by Indian company Bharat Biotech.
Following this, Vietnamese company Duc Minh has sent a profile to the Ministry of Health in order to apply for a license for the Covaxin vaccine.
During the working session with Minister Counselor of the Russian Embassy in Vietnam Bublikov Vadim, Minister Long noted that the Vietnamese side has granted approval to the conditional import and use of the Sputnik V vaccine from Russia.
In response, Russian Minister Vadim assured his nation's willingness to work closely with the Ministry of Health and relevant Vietnamese agencies in order to implement the agreements related to the Sputnik V vaccine.