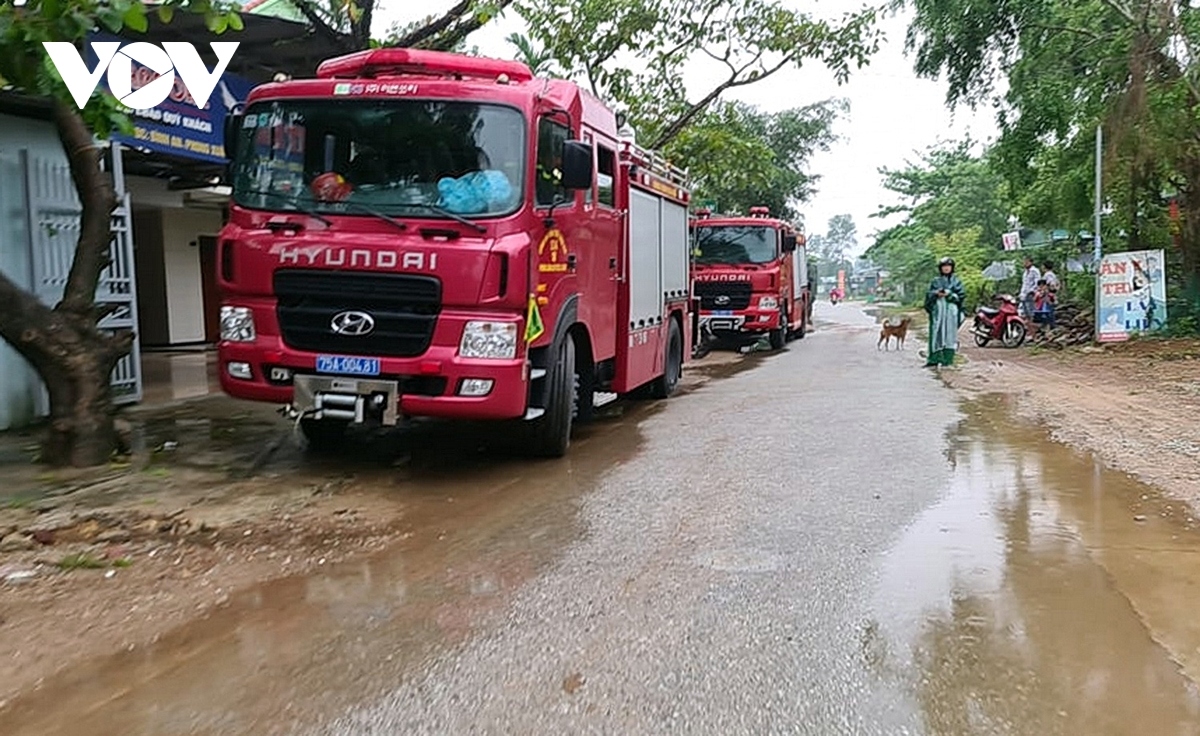 The landslide occurred on the evening of October 12, causing 10 workers who were working on the Rao Trang 3 hydropower plant project in Phong Xuan commune, Phong Dien district to be buried by falling debris.
At present, additional rescue forces are in the process of being urgently dispatched to the scene by the People's Committee of Thua Thien-Hue province in order to search for victims who may be left trapped in the aftermath of the event.
Search and rescue work operations have encountered a number of difficulties due to the road leading to the scene of the incident remaining dangerous with a lack of telephone connections.
Prime Minister Nguyen Xuan Phuc has sent an urgent telegram aimed at directing relevant units to focus on searching for victims and to overcome the aftermath of the landslide. This should be done whilst ensuring the safety of hydropower dams, irrigation works, as well as the lives and assets of local residents in affected areas.
Severe flooding and landslides triggered by heavy rain in recent days throughout the central region have left at least 20 dead with a further 14 individuals missing.