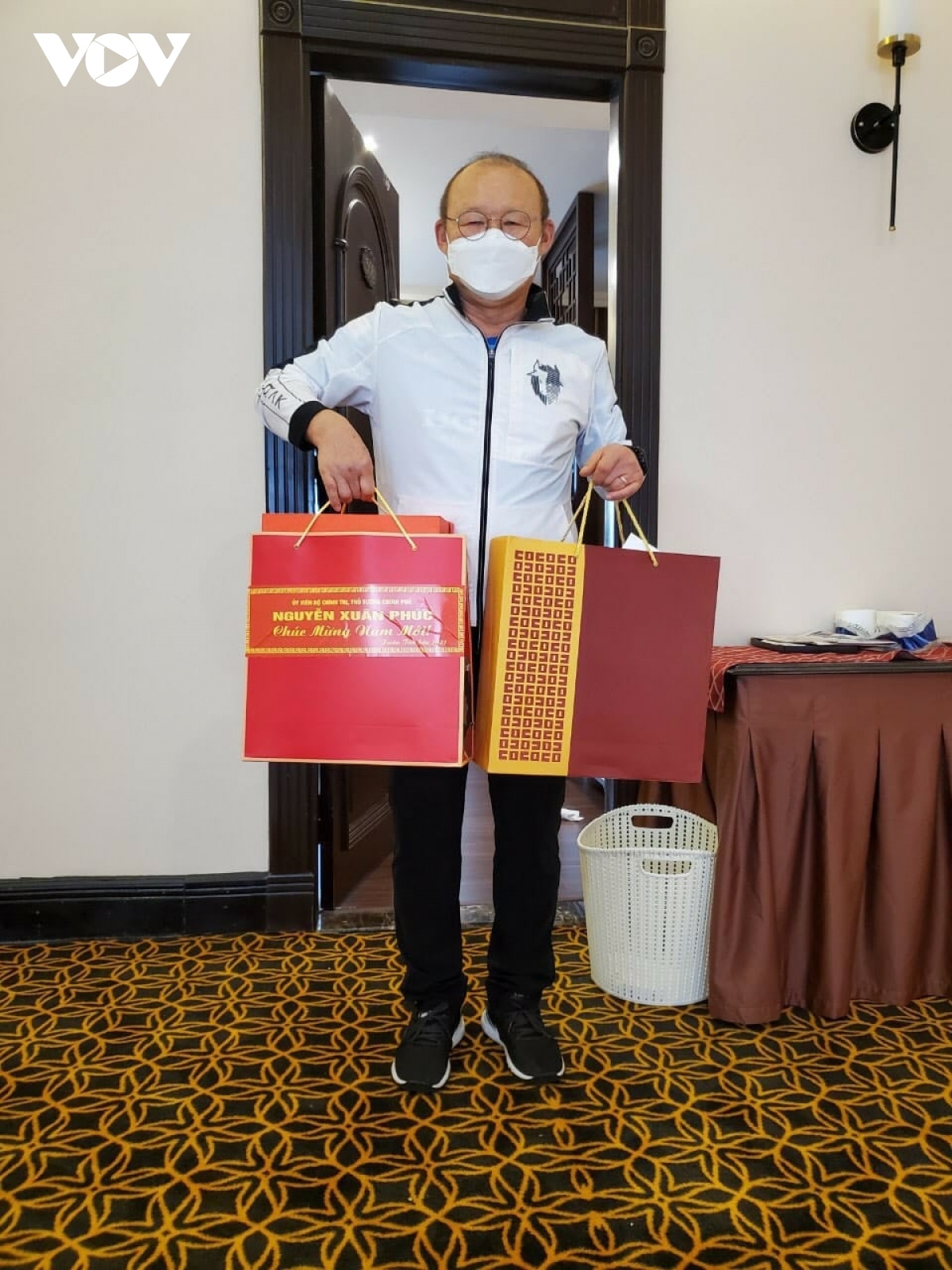 Presenting the gifts, including traditional Vietnamese delicacies, to Park, PM Phuc expressed his hope the Korean strategist will enjoy a happy, cozy Tet holiday in Vietnam.
Park thanked the Vietnamese PM for his great care and support and said following the mandatory 21-day quarantine period he will get down to work on the national squad's training plan in preparation for the coming international matches.
The Korean football experts returned to Vietnam on February 3 after a holiday in his home country, the Republic of Korea. He was required to stay in quarantine over 21 days according to regulations on COVID-19 prevention and control.
He will enjoy the Tet holiday with his aids in a hotel where he is being placed in quarantine.
Vietnam will play several remaining matches of the World Cup 2022 qualifiers, Asian region, scheduled to take place by the end of March at the earliest. Indonesia will be one of Vietnam's main rivals.