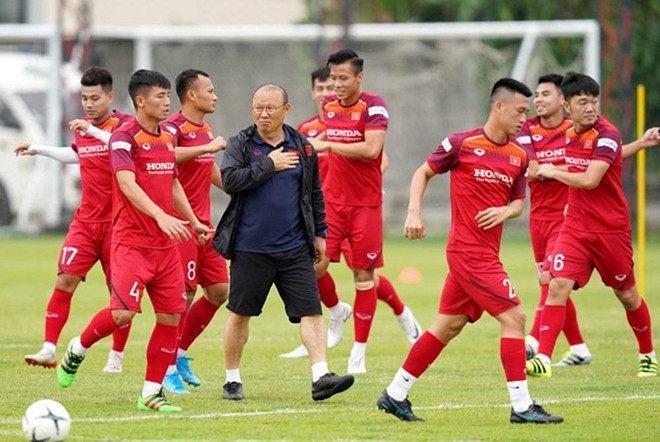 Tran Quoc Tuan, permanent vice president of the Vietnam Football Federation (VFF), outlined the federation's plans to organise five gatherings for both teams in line with international football timetable approved by FIFA in March, June, September, October, and November.
The final gathering is scheduled to be held in December before the start of the AFF Cup. 
With regard to friendlies against foreign teams, it is dependent on the global novel coronavirus (COVID-19) situation. In the event there are no friendly matches, the VFF will arrange domestic games for the teams to garner experience.
The national team must compete in the second qualifying round of the 2022 World Cup qualifiers in the Asian region with fixtures to be completed before June 15. They will face Malaysia on March 30, Indonesia on June 7, followed by the United Arab Emirates (UAE) on June 15. 
They will also compete for the AFF Cup which was postponed from April until December due to the impact of the COVID-19 pandemic.
The U22 side will participate in qualifiers for the Asian Football Confederation (AFC) U23 Championship in October and the 31st Southeast Asian (SEA) Games in late November.
Head coach Park Hang-seo has selected 50 young footballers in preparation for the two important tournaments this year.