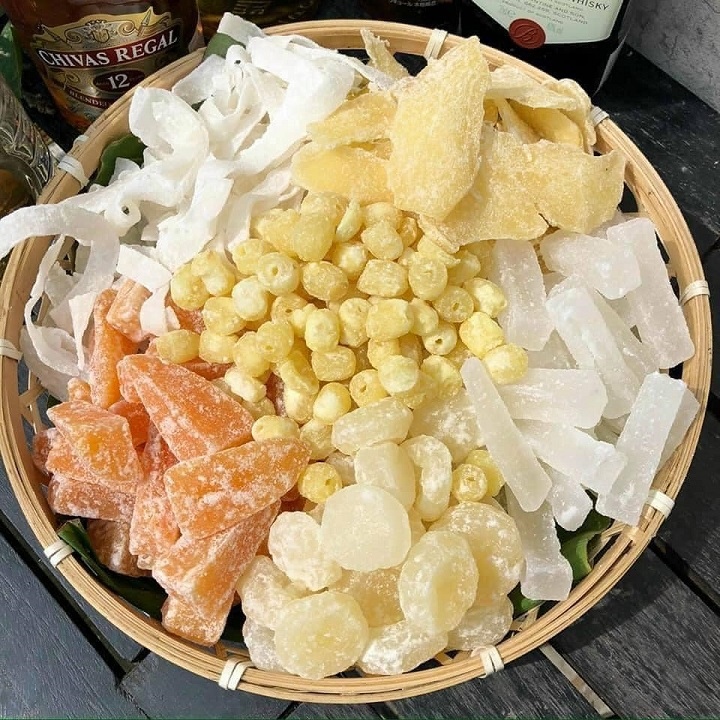 A long, narrow country, stretching for more than 2000 kilometers from north to south and compassing a vast range of social and cultural groups, Vietnam is home to a stunning variety of cuisines.
A recently published cookbook has listed some 555 Vietnamese dishes, although experts say this may represent just one-tenth of the recipes on the nation's menu. Vietnamese gastronomy is highly localized, with its distinct styles centered in different regions and vast differences in tastes and style to be experienced as the visitor travels throughout the country.
Although each region's particular cuisine has its own claim to fame, Hanoian cooking has long been considered one of the nation's oldest and purist culinary styles. 
Tet or Vietnamese Lunar New Year festival is a wonderful time to experience some of the most treasured Hanoian specialties and there is one particular taste-treat that many find beyond compare - the delicate flavour of the candied lotus seed or Mut sen, a special dessert considered to have both practical and spiritual benefits.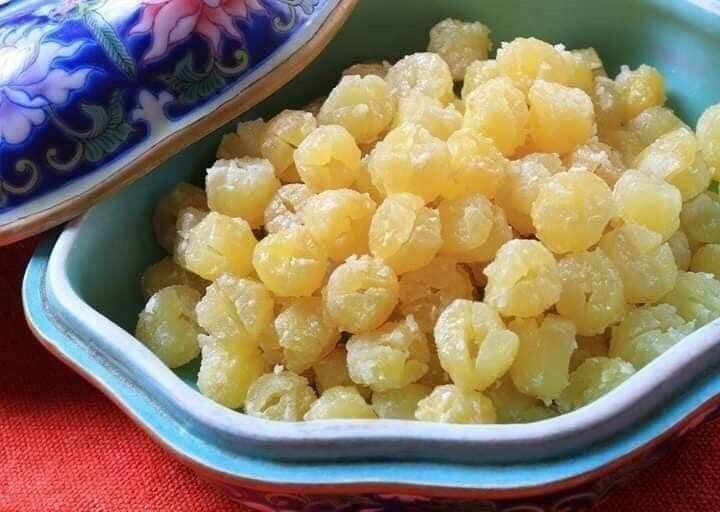 Candied lotus is made only with carefully selected pink lotus seeds. Although the pink lotus is grown all over Vietnam, not all produce top-quality seeds. It is the round seeds of the flower grown in Hanoi and northern provinces of Ha Nam, Hai Duong, Hung Yen and Ninh Binh, which are preferred for the production of this specialty.
It can be difficult for the consumer to distinguish lotus candy made from selected northern seeds from lower quality products simply through packaging, and ultimately a taste test is the only way to differentiate between a specialty candy and a common sweet.
Northern Mut Sen should be delicately scented, with unmistakable crumbly texture that distinguishes it from lesser rivals.
There are two types of lotus seed candy- plain and sugar-coasted. The plain variety (with the sugar soaked into the seed itself) is more highly valued than the coated type and will cost the connoisseur two or three times as much.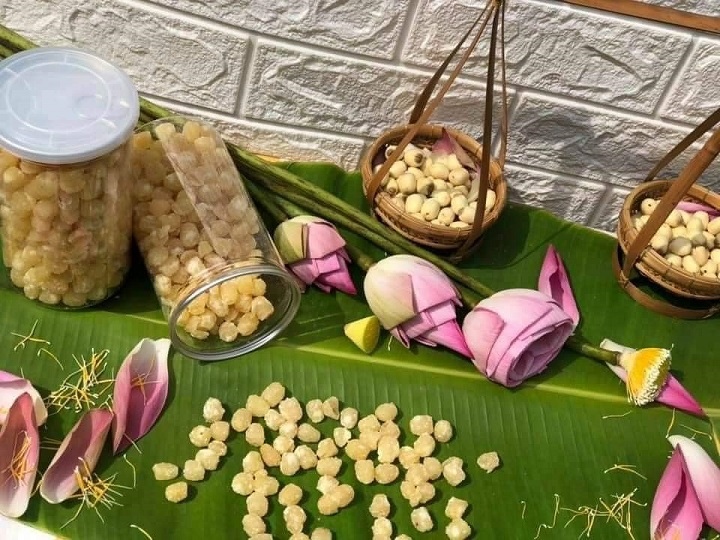 Traditionally, the best place to buy candied lotus seed is in Hanoi's Hang Dieu street. The candy is thought to bring a swag of benefits to those who eat it, including longer life expectancy, improved and controlled temper, as well as helping to build-up life-sustaining elements and calming the troubled mind.
It is no wonder then that the sweet is highly regarded among Vietnamese and is even used as a precious votive offering.
Although in the modern, obesity - conscious world, sugary treats may have lost some of their popularity, there's no denying the satisfaction of trying this Tet specialty alongside a cup of traditional-style lotus tea around a table in the company of good friends.
Try it for the sake of tradition- although be warned, one may not be enough.