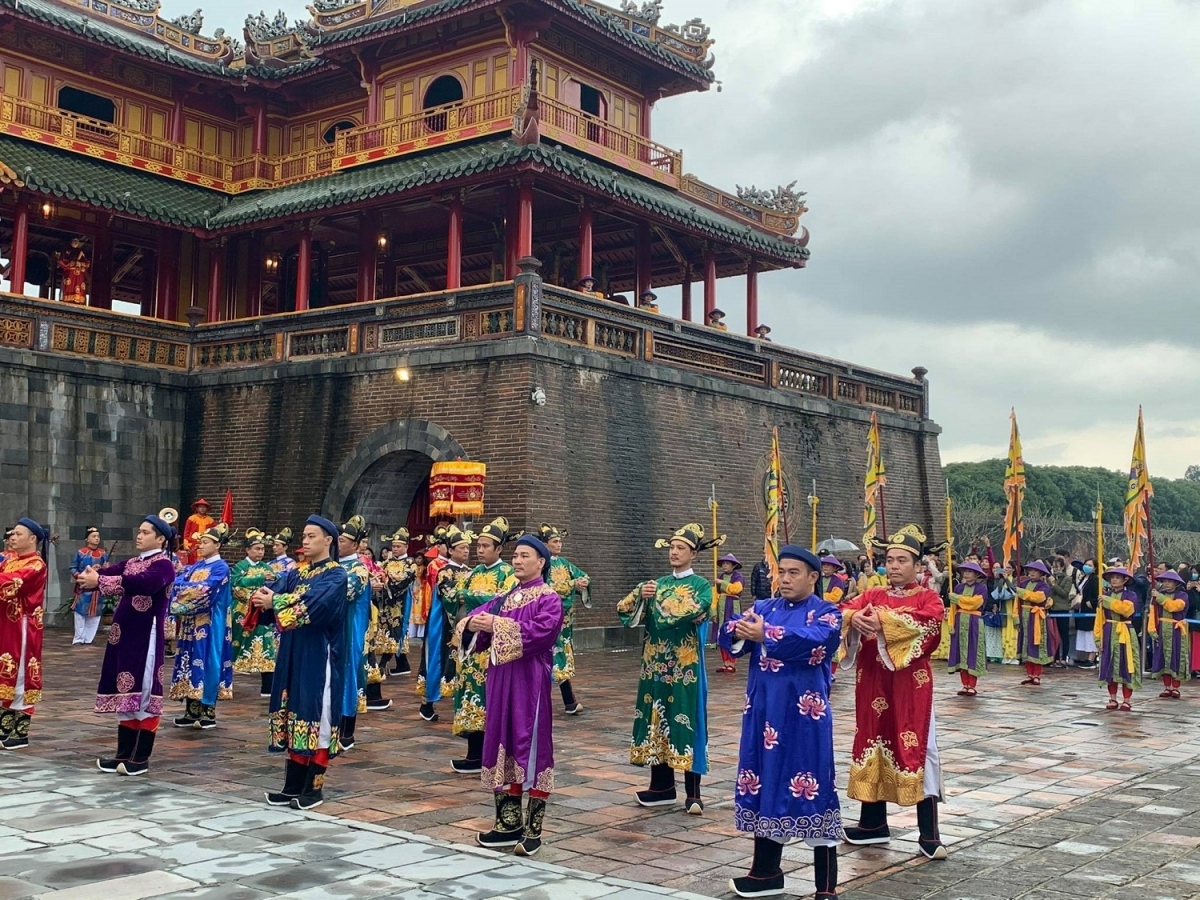 After undergoing a long period of restoration, the Ngo Mon Gate (Noon Gate), an iconic symbol of the former royal city of Hue, has been open to visitors in the early days of the New Year. Indeed, ritual ceremonies have been held at Hue Monuments Conservation Center in order to attract tourists and local residents.
Throughout the year, the locality is expected to host a series of events and festivals, such as the Thua Thien Hue Tourism Festival, the Hue Traditional Craft Festival 2021, the Lotus Festival, Food Festival, and the music festival Hiphop.
Phan Thanh Hai, director of the provincial Department of Culture and Sports, said that the locality has identified tourism industry as its key economic sector. As such, the province hopes to introduce aspects of cultural heritage via a series of Vietnamese movies with a view to attract tourists to visit popular check-in points shown in these films.
With a target of receiving up to 3.5 million visitors this year, local travel firms have devised plans to invest in new tourism products in an effort to fully utilise local advantages, with a specific focus on improving service quality as a way of encouraging visitors to stay longer.
Le Huu Minh, acting director of the Thua Thien Hue Tourism Department, noted that the local tourism sector has actively removed hurdles to help investors carry out large-scale tourism projects, while simultaneously elevating the locality as a safe, friendly, and attractive destination for visitors.
He also emphasised the need to roll out an aid package for businesses and employees, in addition to deploying policies that can stimulate tourism demand` .