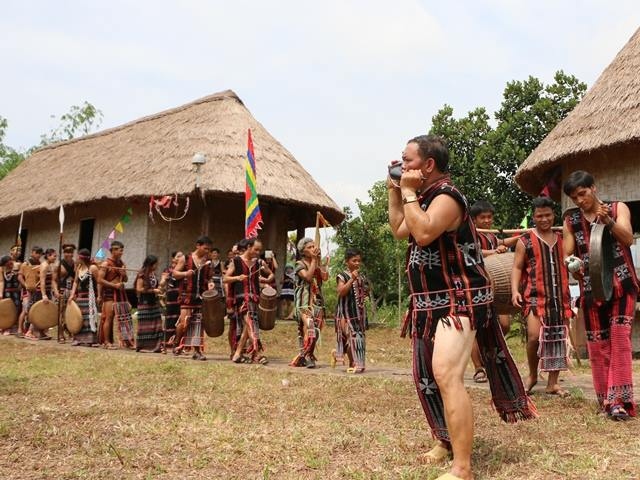 The cultural activities will draw the participation of nearly 100 non-professional artists and people from 14 ethnic groups in 12 provinces and cities throughout the nation such as Thai Nguyen, Hanoi, Ha Giang, Son La, Hoa Binh, Nghe An, Thua Thien - Hue, Gia Lai, Kon Tum, Ninh Thuan, Dak Lak and Soc Trang.
The event themed "the Spring in the Muong Village" features an artistic show of Muong ethnic dances and songs; an ethnic gastronomic demonstration with dishes prepared from Ban Flower (Bauhinia) and a photo exhibition of beautiful girls from Thai ethnic group with Ban flowers.
At the exhibition "Our homeland's islands", visitors will watch photos, documentary films and artifacts related to the sea and islands of Vietnam, especially the Truong Sa and Hoang Sa (Paracel & Spratly) islands while at the music show titled  "Love Songs from the Sea", they will be told about the lives of the marines, their bravery and willing to sacrifice for Vietnam's territorial water protection. 
On weekends, there will be a cultural event called "The Central Highlands in March - I'm the P'lang flower", including songs and dances on the spring, which praise the beauty of nature, culture and people of the Central Highlands.
In addition, spring festivals, homestay travel programs, culinary experiences, and folk games will also be held on weekdays and weekends to introduce the culture and customs of the 54 ethnic groups of Vietnam.
These cultural activities are aimed at promoting cultural exchange among ethnic groups in Vietnam as well as attracting more tourists to the National Village for Ethnic Culture and Tourism.