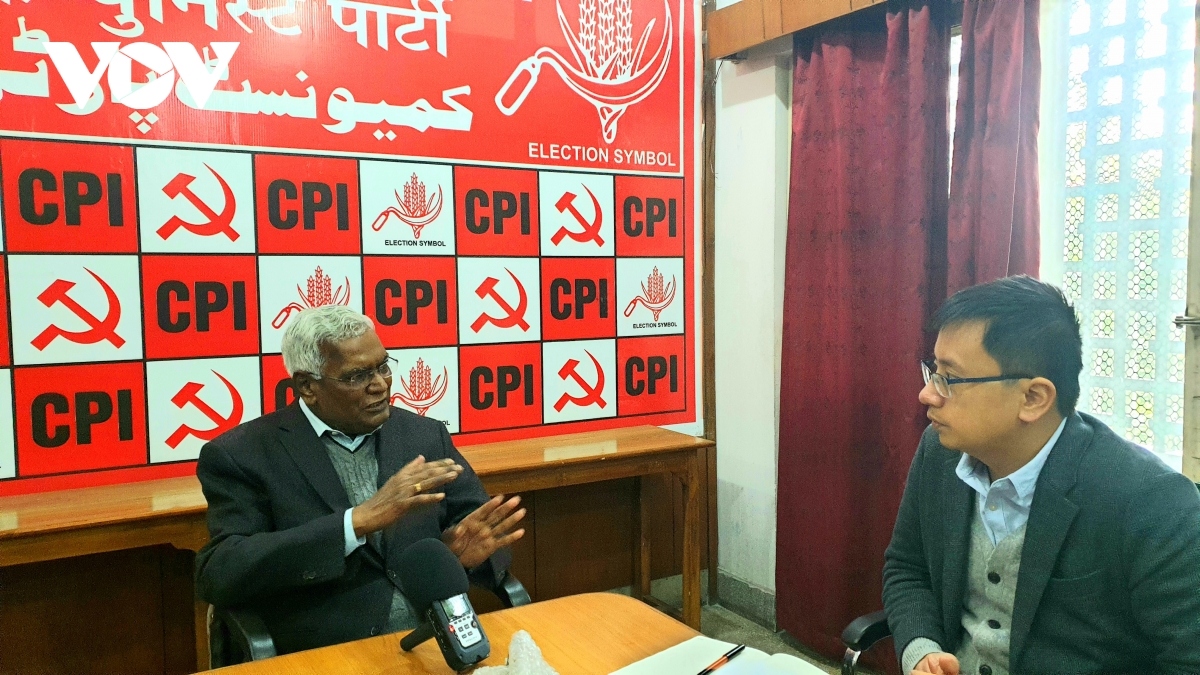 Talking to a VOV correspondent in New Delhi, D. Raja said under the leadership of the Communist Party of Vietnam, Vietnam has effectively adapted to global changes with reasonable approaches and measures, but has persisted in its own line.
He noted the Southeast Asian nation has inspired the whole world with the fight against COVID-19, and this demonstrates that a socialist state can make an important change to public health and well-being of all people.
This is a success story of Vietnam that the Communist Party of India and Indian people admire, said Raja.
According to the official, the Communist Party of Vietnam has shown the persistence and consistency in its approach to the socialist economy despite global political and economic changes, especially toward the unipolar trend.   
The crux of the matter is that Vietnam has adopted a practical and pragmatic approach to these changes, he said.
He hailed the important achievements that Vietnam has made in implementing the Doi Moi (Renewal) process over more than three decades that helped significantly improve its people's living conditions and elevate the country's position both regionally and globally.
The official also spoke highly of the close bond between Vietnam and India, as well as between the two countries' Communist Parties, and wished the upcoming 13th national congress of the Communist Party of Vietnam a great success.
The Communist Party of Vietnam is scheduled to hold the national congress from January 25 to February 2 to chart a new course for the country's development in the next five years and beyond.