The 2020 competition has received 1,710 entries from various media agencies in all categories, including print, online, television, radio and photo.
Being rich in themes and genres, the press works were closely focused on the country's burning issues that captured great attention of the whole society. Some of the major themes were preparations for the grassroots-level Party congresses in the lead up to the 13th National Party Congress, the fight against COVID-19 and natural disasters.
Many entries dwelled on the Party building and rectification work on the political, ideological, organizational and ethical fronts; the selection of competent officials for the Party, the fight against corruption, and the promotion of people's role in Party building and the political regime.
Organisers presented a Special Prize, 5 A, 10 B, 16 C and 27 Consolation Prizes to winners of the competition.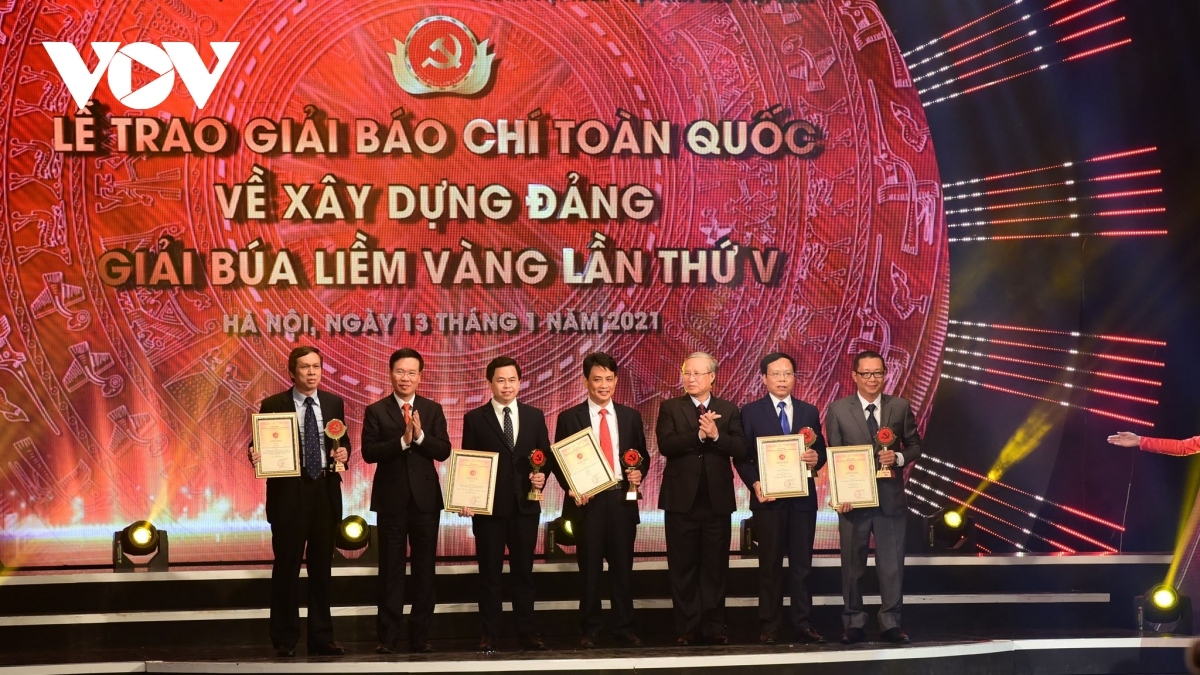 Addressing the awards ceremony, Tran Quoc Vuong, permanent member of the Party Secretariat, noted that this year's competition had attracted the participation of many professional and amateur writers both at home and abroad, although writing about Party building is not an easy topic. In addition to acquiring broad knowledge and deep understanding of the Party, the writers have a strong belief in the Party.
"The press works this time help millions of people understand more about our Party, the congresses at all levels, and about the Party building and rectification drive, thus fostering the belief in the Party among officials, Party members and people," said Vuong.
The Golden Hammer & Sickle Press Award is held annually by the Party Central Committee's Organisation Commission, the Nhan dan (People) daily, the Communist Review, Vietnam Television, and the Vietnam Journalists' Association.
The awards ceremony is part of activities to welcome the upcoming 13th National Congress of the Communist Party of Vietnam, due to take place in Hanoi from January 25 to February 2.