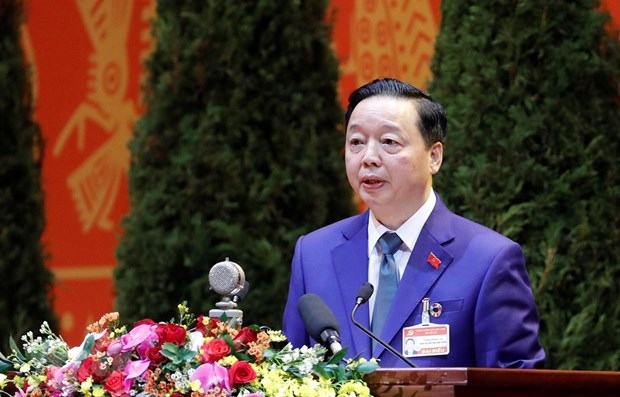 In his speech at the 13th National Party Congress, Minister Ha underlined that a circular economy is becoming an inevitable trend to meet the requirement for sustainable development amid worsening resource degradation and exhaustion, environmental pollution, and climate change.

Building a circular economy is identified as one of the national development orientations for 2021 - 2030 in the draft documents submitted to the congress, he said.

Highlighting benefits of a circular economy, he pointed out that although after 35 years of "Doi moi" (Renewal), Vietnam has emerged to be a bright spot of growth in the region and the world, it is facing a number of challenges related to resource exhaustion, pollution, environmental degradation, and climate change, which requires the shift to a circular economy.

To promote the development of the circular economy, it is necessary to concertedly carry out solutions, including awareness improvement, institutional building, and enforcement, while capitalising on cooperation opportunities in accessing and receiving transferred technology to achieve sustainable development, the official said, adding that the State needs to perform well its facilitating role to help businesses and people bring into play their centrality in developing the circular economy.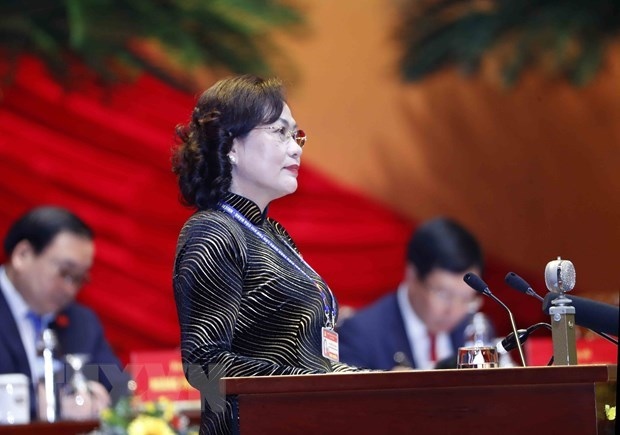 For her part, SBV Governor Hong said as the international situation is expected to remain complex and unpredictable in the 2021 - 2025 tenure and the following years, to help successfully carry out the banking sector's political tasks and the congress's resolution, it is needed to stay persistent in the target of keeping inflation under control and maintaining macro-economic stability.

She stressed the importance of improving statistical, analysing, and forecasting activities; staying proactive, prudent, and flexible in using solutions and monetary policy tools; closely coordinating with other macro-economic policies, especially the fiscal one, so as to enhance the economy's flexibility and resilience in the face of global economic and monetary changes; and raising the State's foreign currency reserves.

It is also necessary to tackle difficulties facing enterprises and people, assist post-pandemic economic recovery, and boost lending for production and business activities as well as poor households and disadvantaged groups, Hong said.

The governor also underscored the need to enhance inspection and monitoring of credit institutions' operations; step up the building of technological infrastructure for sharing and supplying digital products; promote innovation and the application of the Fourth Industrial Revolution's achievements; work to improve the credit access index, the business climate, and national competitiveness; and bolster bilateral and multilateral cooperation in the banking sector.

With Vietnam's new stature and power, as well as the Party, National Assembly, and Government's attention and leadership, the banking sector is confident that it will overcome all difficulties and challenges and fulfill the political tasks assigned by the Party and State, thus achieving fast, comprehensive, effective, safe, and sustainable development and better meet requirements during the country's socio-economic development process, she added