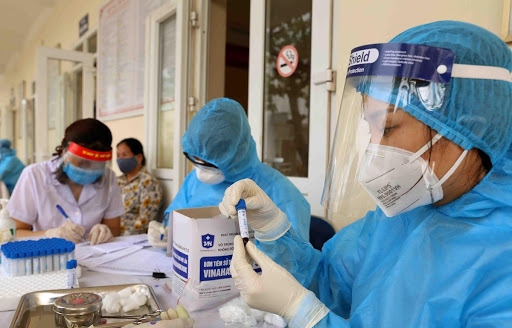 Earlier on March 2 morning, the MoH announced 11 community cases in Hai Duong, the epicenter of the country's latest coronavirus outbreak.
The third wave of the coronavirus has spread to 13 cities and provinces across the country since the virus recurred in late January 2021. As many as 868 new cases have been since confirmed, including 684 cases in Hai Duong alone.
Hai Duong is the only locality in Vietnam that has reported new cases during the past few days, though the outbreak has been brought under control there.
Overall, Vietnam has recorded 2,472 COVID-19 patients since the virus attacked the country in January 2020.
Of the total, 1,898 patients have been discharged from hospital, including six on March 2, after making a full recovery from the disease.
Among the active cases, 216 have currently tested negative for the virus at least once.
The number of deaths caused by COVID-19 and related illnesses remains at 35 nationwide, including 31 in Da Nang, a coronavirus hotspot several months ago.
Vietnam is scheduled to kick-start the human clinical trial of Covivac, the second locally made vaccine on March 3.