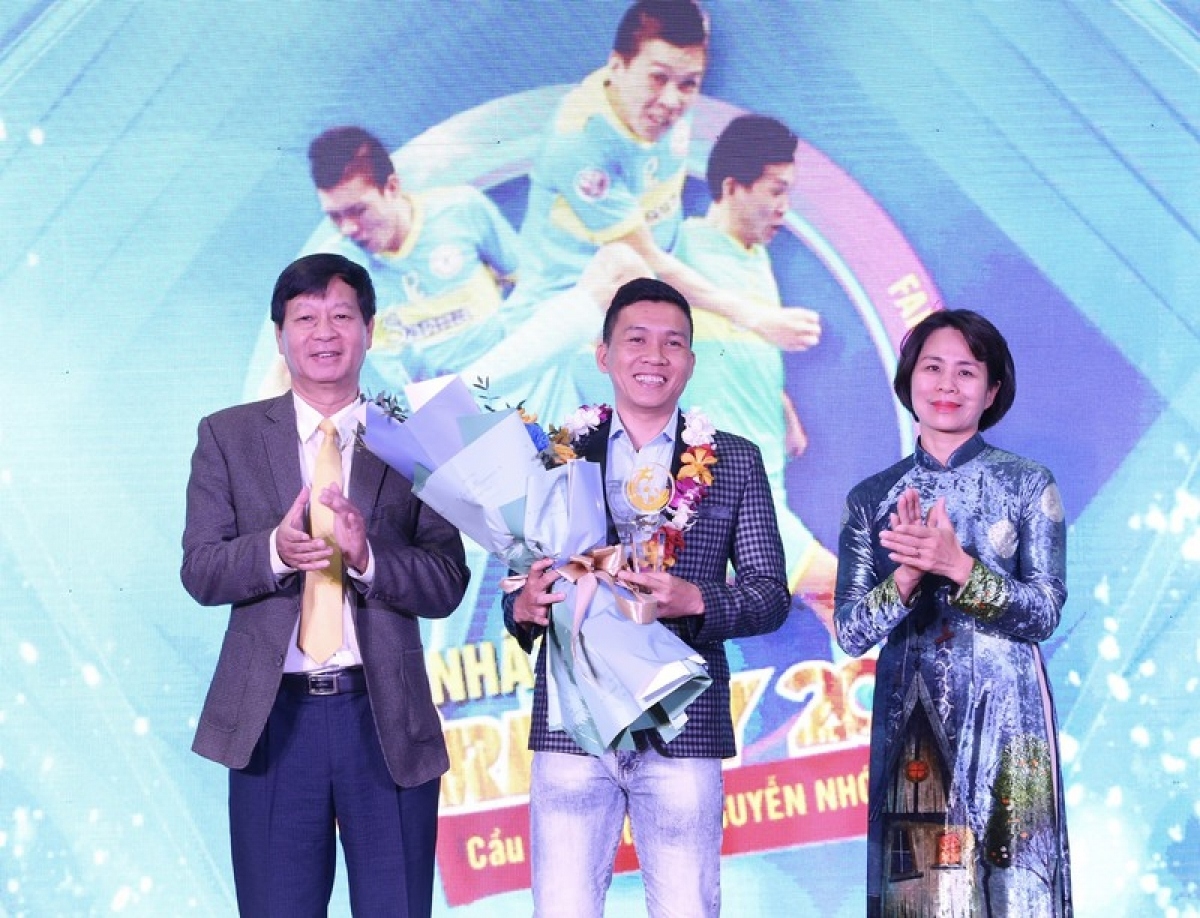 The honour was granted to Nho following his excellent performance in a match between his club Sanna Khanh Hoa and Kardiachain Sai Gon FC, as part of the first leg of the National Futsal Championship 2020.
When Nho received a pass from his teammate and was attempting to run through on goal, a Kardiachain Sai Gon FC defender suddenly slipped and fell. Without hesitation Nho decided to kick the ball out of play in order to allow doctors to treat the opposition defender.
Meanwhile, Nguyen Phong Hong Duy of Hoang Anh Gia Lai (HAGL) FC was given second-place prize. He was able to restrain himself after Thanh Tu of Sai Gon FC threw the ball directly into his face during a V.League 1 match in 2020, with Duy willing to forgive his opponent's bad actions.
Third place went to footballer Do Hung Dung of Hanoi FC for encouraging his teammates to stop fighting with staff from rivals Binh Duong Becamex FC during a 2020 V.League 1 season match in order to allow a stretcher onto the pitch at the Go Dau stadium.
The annual Fair Play Awards is organised by the Ho Chi Minh City Law newspaper, aiming to honour fair performances whilst rejecting violence and gambling.