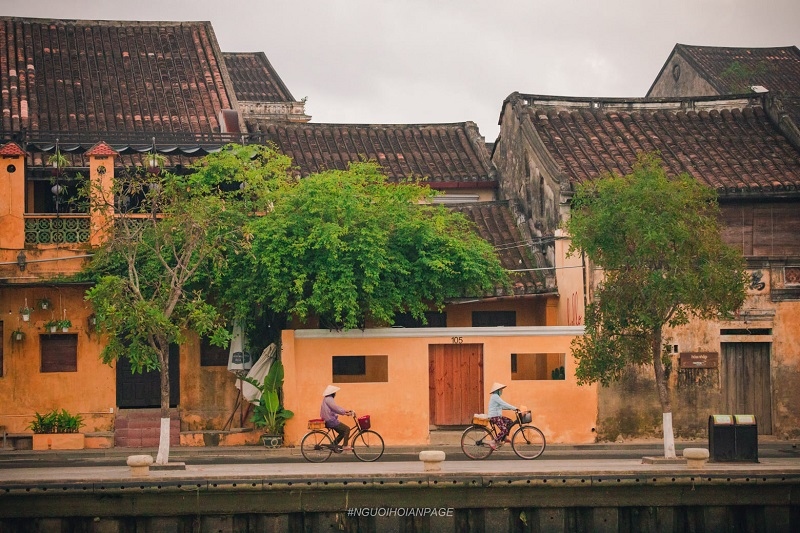 According the travel guide website, the charming Vietnamese capital has aged well, preserving the Old Quarter, monuments and colonial architecture, while making room for modern developments alongside.
Hanoi may have shrugged off several former names, including Thang Long, or "ascending dragon," but it hasn't forgotten its past, as sites such as Ho Chi Minh's Mausoleum and Hoa Lo Prison attest. Lakes, parks, shady boulevards and more than 600 temples and pagodas add to the appeal of this city, which is easily explored by taxi.
Hoi An ancient town, is another winner from Vietnam of the awards was described as: "This city on the central Vietnamese coast is a well-preserved example of the important backpackers, it is becoming better known to tourists.
On the 14th day of each lunar month, the town trades its electric lights for traditional colored lanterns. Sights include the Japanese Covered Bridge and the Quan Cong Temple. Let the town's expert tailors make you some bespoke clothing."
Meanwhile, Ba li- Indonesia ranked the first position, following by London- United Kingdom and Dubai- United Arab Emirates.
Other most popular destinations in 2021 are Rome- Italy, Paris- France, Crete- Greece, Bangkok- Thailand, Barcelona- Spain, Istanbul - Turkey, Siem Reap- Cambodia, Marrakech- Moroco, Phukhet- Thailand, New Delhi- India, Cancun- Mexico, Playa del Carmen- Mexico, Florence- Italy, Dominica Republic, Tenerife, Canary Islands, Lisbon Portugal, New York City, New York, Edinburgh - United Kingdom, Jaipur - India and Cusco-Peru.