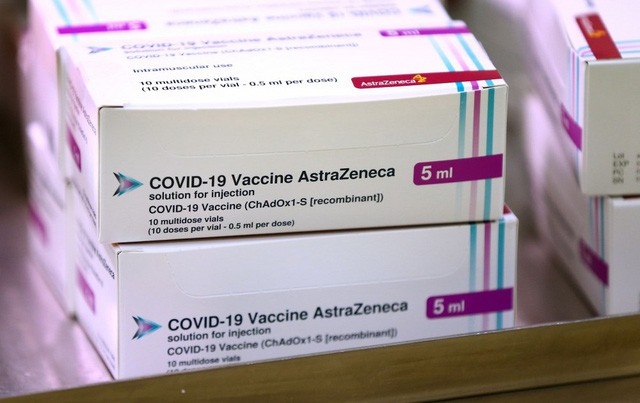 Frontline healthcare workers can be considered the most vulnerable to infection due to frequently coming into direct contact with COVID-19 patients, therefore they will be the first to receive the COVID-19 vaccines, according to Deputy Health Minister Tran Van Thuan.
Following this, the groups set to be vaccinated include soldiers, policemen, staff working at quarantine facilities, people in areas severely impacted by COVID-19, and elderly people suffering from underlying health issues.
Deputy Minister Thuan explains that as supplies of the vaccine are limited at the moment, only people who are most at risk from exposure to the virus will be vaccinated first. When supplies eventually increase, jabs will be offered to other groups of people in society.
It will be the responsibility of the National Steering Committee for COVID-19 Prevention and Control to manage, monitor, and co-ordinate the vaccination process in order to ensure that all residents have equal, rational, and effective access to the vaccine, the Deputy Minister says.
According to the Deputy Health Minister, at least 80% of population must be vaccinated in order to achieve immunity among the community.
Meeting the vaccination target will prove to be a huge challenge for all countries, including Vietnam, says Deputy Minister Thuan, adding that a key solution is to diversify supply sources, including locally-produced vaccines.
Vietnam has reached a deal with AstraZeneca to import 30 million doses of its vaccine over the course of the year. COVAX, a facility co-led by the World Health Organization (WHO), GAVI, and the Coalition for Epidemic Preparedness Innovations (CEPI), has also agreed to offer the country 30 million AstraZeneca vaccine this year.
The Ministry of Health has been assigned by the Government to accelerate negotiations with other manufacturers in order to import other COVID-19 vaccines, alongside those coming from AstraZeneca.
Domestically, four Vietnamese research institutes and companies are in the process of researching and producing vaccines, with Nano Covax and Covivac already carrying out human clinical trials.
The Ministry of Health believes that Vietnam will need at least 150 million doses of COVID-19 vaccines in order to ensure the population get jabbed this year.